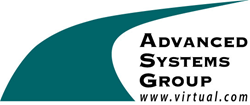 This is our 19th consecutive year named to the SP500 or VAR500.
Denver, CO (PRWEB) June 09, 2014
Advanced Systems Group, the Denver-based IT consulting, integration, and project management firm, today announces it has been named to the 2014 Solution Provider 500 (SP500) list by The Channel Company's CRN. The list ranks the top revenue-generating technology integrators in the U.S. and Canada whose forward-thinking approach to the channel has helped them evolve and thrive in today's cloud and services-driven IT era. The list spans eight categories from hardware and software sales, to managed IT services.
"In the past year, we've had great success advising clients through our vendor-neutral technology workshops and in-house technology and demonstration lab, and we were fortunate that our customers responded well to these value-added services," said John Murphy, Executive Vice President at ASG. He continued, "This is our 19th consecutive year named to the SP500 or VAR500, which I believe reflects our continuing willingness to delve into new technologies and services like data center convergence, private and public cloud computing and advanced storage architecture. We're honored that CRN has acknowledged us for our efforts again this year."
"The annual Solution Provider 500 represents those companies that truly understand the needs of customers today as the IT landscape evolves," said Robert Faletra, CEO, The Channel Company. "With so many options, this list has become an invaluable resource for vendors working hard to navigate the solution provider community and identify the best partner for their business. We congratulate the featured solution providers and look forward to covering their continued success."
A sampling of the 2014 SP500 list is featured in the June issue of CRN Magazine, online at http://www.crn.com, and in the CRN Tech News app, available for iPad and Windows 8.
This year, Advanced Systems Group placed #134 in the annual ranking. Revenue size is determined by the amount of annual products and services sold over the course of 2013. Companies with no public documentation were required to submit a notarized affidavit attesting to their 2013 revenue.
As a consistent member of the CRN Tech Elite 250, ASG pursues active involvement in the industry, maintaining the highest level of engineering certifications with partners and the vendor community. To learn more about Advanced Systems Group, visit http://www.virtual.com or follow ASG on Facebook, Twitter, YouTube, LinkedIn and Google Plus.
About Advanced Systems Group
Since 1981, Advanced Systems Group (ASG) has provided complete Information Technology (IT) solutions including comprehensive consulting services, successful storage and data management solutions, assessments and implementation services. Headquartered in Denver, Colorado, ASG also has offices throughout the western and southern United States including Boise, Houston, Los Angeles, New Orleans, Oklahoma City, Orange County, Phoenix, Salt Lake City, San Diego, and Seattle. To learn more, visit http://www.virtual.com.
About The Channel Company
The Channel Company is the channel community's trusted authority for growth and innovation, with established brands including CRN, XChange Events, IPED, and SharedVue. For more than three decades, we have leveraged our proven and leading-edge platforms to deliver prescriptive sales and marketing solutions for the technology channel. The Channel Company provides Communication, Recruitment, Engagement, Enablement, Demand Generation and Intelligence services to drive technology partnerships. Learn more at http://www.thechannelcompany.com.