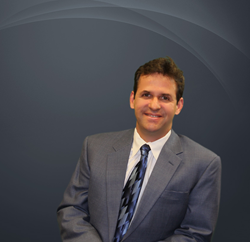 Knowing the right questions to ask will empower you to obtain the settlement you deserve.
Atlanta, GA (PRWEB) June 09, 2014
Scott Monge, founder and partner at the law firm, Monge and Associates in Atlanta, Georgia has published his second book in 2014 titled Winning Results You Never Dreamed Possible in Drunk Driving Crashes. Serving as a vital legal guide for victims of drunk driving crashes, Monge is releasing his book on June 13, 2014.
"Being a victim of a drunk driving accident is one of the toughest personal injuries to endure," said Scott G. Monge. "We all know the consequences of a drunk driving accident, but when it happens to you, it turns your life upside down."
And that's why Monge was adamant about offering critical answers to questions that always arise in such cases. In his book, he discusses the reasons why drunk driving crashes are different from other auto accidents, what victims must do after a drunk driving crash, and the importance of winning your settlement following a drunk driving crash.
"Knowledge is power. My book will arm you with the proper information to demand justice from the person who hit you. Knowing the right questions to ask will empower you to obtain the settlement you deserve," added Monge.
Refusing to put a price on fairness, Monge's offers his book at no cost through his law firm's website. Monge's willingness to circulate this content in such a manner demonstrates his commitment to offering victims with adequate resources and tips to help them navigate their settlement and ultimately, help prevent future drunk driving crashes.
Scott G. Monge of Monge and Associates is a prominent advocate for personal injury victims. Authoring numerous books, traveling the country for speaking engagements, and staying true to his Client Bill of Rights, Monge is truly committed to a superior level of legal service.
For more information about Monge's Bigger Settlement Guarantee, television campaign, or to schedule an interview, email smonge(at)mongeassociates(dot)com.