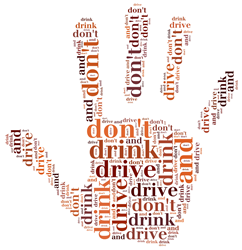 June is National Safety Month, and Narconon Freedom Center wants to help all Americans look at how they can stay safe when it comes to our nations roads and highways.
Albion, Michigan (PRWEB) June 09, 2014
A national survey of the United States done by the Substance Abuse and Mental Health Services Administration revealed that an estimated 10.3 million people drive under the influence of illegal drugs that year. While many of us are aware of how dangerous drunk driving is, we all need to be aware of how dangerous drugged driving is, too. In fact, driving under the influence of either drugs or alcohol are both terrible ideas.
June is National Safety Month, and Narconon Freedom Center wants to help all Americans look at how they can stay safe when it comes to our nations roads and highways. Simply put, you are putting your life in danger if you ever drive under the influence of a drug or alcohol, and you are also putting your life in danger if you are a passenger in a vehicle with someone under the influence.
Why Drugged Driving is Just as Bad as Drunk Driving
Most Americans understand what alcohol does to your ability to safely drive. It lowers your reaction time and takes away your inhibitions. You are much more willing to act aggressively (including driving aggressively) and those little voices in your head that tell you not to do something are all but silenced.
Most drugs won't affect you in exactly the same way, but many of them have their own ways of messing with your senses, reactions and your ability to make good decisions. Marijuana, for example, can harm your depth perception. If you drive while high, you might think that you have more space between you and the car in front of you than you actually do.
Nervous system depressants such as heroin can lower your heart rate and breathing rate and generally make you sluggish. When you are rocketing down a freeway at 70 miles per hour in a 2,000 pound vehicle, you do not want to feel dopey or in any way mentally slow.
How to Lower the Risks of Drunk Driving
In order to stay safe and to keep your family safe, you have to work to minimize the risks of alcohol being able to affect your life. You can't always be in control of other people on the highway, but you can be in control of who is driving your car.
If you're planning on going to an event to party where alcohol will be served, you need to plan ahead and have a driver designated that will not be drinking alcohol himself. If the person that drove you to an event starts drinking, that is a cue that you need to abstain (or stop if you were already drinking) in order to ensure that there will be at least one sober driver.
It can be really hard to talk to your friends and family about drunk driving, but it is the awkward conversation that you need to have in order to ensure the safety of the people you care about.
How to Lower the Risks of Drugged Driving
While it's understandable that you might have alcoholic beverages occasionally and to associate with friends and family that do, there is absolutely no good reason to be using illegal drugs or to allow your friends and family to do so without challenge. If you are aware of friends or family using drugs, take steps to end this behavior. Talk to your loved ones about getting professional help at a professional rehab like Narconon Freedom Center. It's a big step to take, but it's the step that will help ensure your loved one's continued safety, health and happiness for the rest of your lives.
For more information visit http://www.narcononfreedomcenter.org or call 877-362-9682.
Sources:
Samhsa.gov: http://www.samhsa.gov/data/2k12/NSDUH109/SR109StateEstDrunkDrugDriving2012.htm.
DrugAbuse.gov: http://www.drugabuse.gov/publications/drugfacts/drugged-driving.
HealthFinder.gov: http://healthfinder.gov/NHO/JuneToolkit2.aspx.