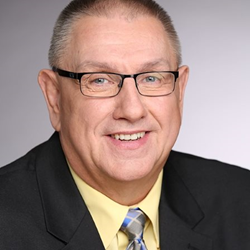 Menomonie, Wis. (PRWEB) June 10, 2014
Vets Plus, Inc. is pleased to announce Ted Maday has joined the team in the position of Project Coordinator. Maday brings leadership, teaching and dairy farming experience to this new role in managing projects for the animal nutrition supplement manufacturer.
Prior to being hired at Vets Plus, Maday was employed by MDA Leadership Consulting, holding several positions during his ten years there. At MDA, Maday was responsible for managing the assessment center and partnering with clients to develop the leaders within their organizations.
Raj Lall, President and CEO of Vets Plus, explained the new position. "As our business has expanded and we are formulating such a variety of products for food and companion animals, we need someone who can provide the direction and focus to develop the best products in a most efficient timeline," said Lall. "Ted brings great leadership experience to this new position and we are excited about what our team can achieve under his direction."
Maday is already developing plans to maximize the company's resources and streamline product development. He said, "I'm excited to be a part of this talented team and be a part of this growing company's success."
Maday earned his BA in Mathematics and Life Science from Mount Senario College in Ladysmith, Wis. and holds a Master's degree in Education from St. Mary's University of Minnesota in Winona.
About Vets Plus, Inc.
Vets Plus, Inc. (VPI), located in Menomonie, Wisconsin, is a leading manufacturer of health and nutritional supplements for both food and companion animals. With over 20 years of experience, Vets Plus creates custom formulations for contract manufacturing of innovative probiotic, prebiotic, nutritional, and nutraceutical products in a wide variety of feeding forms. Vets Plus is proud of its continued growth into a leader within the animal health industry and ability to manufacture several hundred products while maintaining ISO-9001:2008 and NASC certifications and cGMP and AAFCO compliance. Vets Plus is a member of the American Pet Products Association (APPA).
###