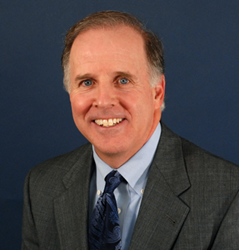 Newport Beach, Calif. (PRWEB) June 08, 2014
NVISION Laser Eye Centers' CEO Todd Cooper announced today the appointment of Paul W. Craig to Chief Financial Officer.
"We are thrilled that Paul has joined NVISION Laser Eye Centers to oversee our finance, IT and HR functions for the company," said Cooper. "He has a tremendous track record in retail, medical, technology, financial procedures and controls, capital raising and performance reporting."
Prior to joining NVISION, Craig was Chief Budget & Planning Officer of Charles R. Drew University of Medicine and Science, located in South-Central Los Angeles.
He has a Bachelor of Science degree, Magna Cum Laude, in Accounting from Loyola Marymount University, and is a Certified Public Accountant (CPA).
About NVISION Laser Eye Centers
NVISION Laser Eye Centers is an innovative leader in lifestyle surgical eye care with 17 locations in California and Nevada. NVISION is the first provider in California to offer LASIK eye surgery with the Swiss-engineered Ziemer Femto LDV™ Crystal Line Laser. In addition, NVISION is the first provider in California to offer the bladeless, computer-controlled LenSx laser -- unquestionably the most technologically advanced option for laser cataract surgery -- and the first in the nation to offer Avellino DNA testing for an added level of LASIK safety.
With more than 1500 eye doctors who refer their patients and trust their own eyes to NVISION surgeons, NVISION Laser Eye Centers is the Eye Doctors' #1 Choice®. For more information, visit http://www.NVISIONCenters.com or call 1-877-91NVISION (1-877-916-8474).