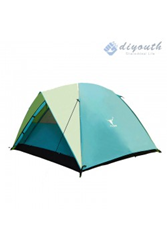 (PRWEB) June 07, 2014
Diyouth.com, the world's leading online supplier, has announced its latest designs of waterproof tents. The company's online category has been updated with these high quality tents. In addition, all of them are now offered with discounted prices, up to 30% off.
The company's principal object is to provide worldwide stylish ladies with all kinds of excellent outfits. Also, it hopes to offer more useful daily items for its fans. According to the company's senior spokesman, all the brand new waterproof tents made from high quality materials and they are reasonably priced. Diyouth.com is also devoted to providing customers with a nice shopping experience.
Additionally, Diyouth.com announces new arrivals almost every week. "We are pleased to release our wonderful waterproof tents. All our products are made according to the latest customer feedback, so I think worldwide clients will certainly like them," the senior spokesman says.
The best-selling item in the company's fresh assortment is Diyouth Leisure Outdoor Camping Double Layer Aluminum Rod PU Tent; some additional information about it is as follows:
SKU: DIYO-60332
Fabric: Polyester, PU
Color: Blue, Green, Purple
Type: Tent
Special: Waterproof, Windproof
Package: Yes
Capacity: 3+
Size: 210*180*135 cm
Accessories: Nail, Packge, Rope
Package Size: 15*46 cm
Comfortable Temperature Scale: No
Accounts bottom waterproof: Greater than 2000MM
Account waterproof outer: Greater than 2000MM
About Diyouth.com
Diyouth.com is a professional online supplier in the international market; its products are popular among worldwide ladies. The company has thousands of enchanting wedding dresses and women's special occasion gowns for sale. Customers can find many different designs at its website. Also, it is also well-known for its considerate online service and rapid delivery.
For more detailed information about its unique products, please visit http://www.diyouth.com/tent/shopby/outdoor_special-waterproof.html.