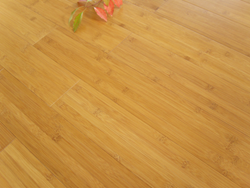 (PRWEB) June 07, 2014
BambooIndustry.com, the distinguished bamboo product manufacturer and retailer, has recently updated its product line with a new collection of high quality bamboo countertops. Also, the company has decided to launch a big sale for its natural products. Worldwide clients can order its discounted bamboo countertops through a few clicks of the mouse on its website. What's more, the buying process is convenient and secure.
The responsible supplier is always striving to provide great bamboo products, and all its items are offered at the lowest possible prices. It is true that all BambooIndustry.com's bamboo countertops are carefully made from natural materials.
Each of the company's brand new bamboo countertops is unique and elegant. For additional information, they are available in several different specifications. All of them meet the international standards in every regard. In addition to bamboo countertops, BambooIndustry.com is now offering many other excellent bamboo items. Most of its products are now offered with big discounts or eye catching promotional offers.
The company is excited to launch the bamboo countertop promotion. All its clients can enjoy the special offer before June 23, 2014; the current discount is up to 28% off. It is a good opportunity for those who are thinking of buying cheap bamboo countertops online.
About BambooIndustry.com
BambooIndustry.com is a website that belongs to BothBest Bamboo Flooring Co. Ltd., a professional supplier and exporter of bamboo products. Certified by both ISO9001:2008 and ISO14001:2004, the company has 8 years of experience in the manufacturing and wholesale of bamboo flooring products. It strives to bring its customers the latest styles and innovations of bamboo flooring, bamboo paneling, bamboo plywoods, bamboo furniture, and other bamboo products.
More information can be found at http://www.bambooindustry.com/clearance/.