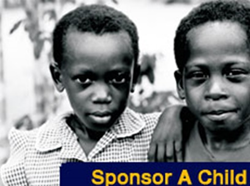 Wale Tinubu, the Group CEO has urged Nigerians to participate and nominate teachers who they believe are hardworking and deserve to win this award as he believes it is a good opportunity to appreciate teachers in Nigeria and the great work they do
Lagos, Nigeria (PRWEB) June 10, 2014
Oando Foundation, an independent charity, chaired by Wale Tinubu, the Director of Oando PLC has been appointed to the judging academy of the Varkeys GEMS Foundation Global Teacher Prize. The Academy will award $1 million in November 2014 to one exceptional teacher, selected from a pool of global candidates, who has made an outstanding contribution to the profession.
The Academy is made up of head-teachers, educational experts, commentators, journalists, public officials, tech entrepreneurs, company directors and scientists from the UK, the US, Indonesia, China, Vietnam, Myanmar, Austria, Pakistan, Philippines, Netherlands, Thailand, Kenya, South Africa, Japan, Nigeria, Uganda, Singapore, Brazil, Saudi Arabia, India and Turkey.
The Global Teacher prize will be given to a teacher who has achieved exceptional results in student learning, and has won the respect of parents and the community through activities beyond the classroom. He/she will have provided a role model to other teachers through charity, community work or other cultural achievements, and will also have opened up access to quality education for children of all backgrounds, enabling them become 'global citizens', comfortable with peers from different ethnic and religious backgrounds.
The award, the equivalent of a 'Nobel Prize', will underline the importance of the teaching profession and symbolize the fact that teachers throughout the world deserve to be recognized and celebrated.
President Bill Clinton, Honorary Chairman of the Varkey GEMS Foundation, said, "Attracting the best people to teach, develop and support their skills, and holding our teachers in high regard are all critically important to achieve excellence, both in teaching and learning."
The nomination of Oando Foundation on the judging academy is evidence that the Foundation's work within the education sector is recognized and presents the Foundation with another opportunity to improve the status of teachers in Nigeria.
Wale Tinubu, the Group CEO has urged Nigerians to participate and nominate teachers who they believe are hardworking and deserve to win this award as he believes it is a good opportunity to appreciate teachers in Nigeria and the great work they do. The closing date for applications will be August 31, 2014, and the winner will be announced at the Global Education and Skills Forum 2015 in Dubai, UAE.
About The Varkey GEMS Foundation
The Varkey GEMS Foundation is the philanthropic arm of GEMS Education. Its aim is to impact 100 underprivileged children for every child enrolled in a GEMS school. The Honorary Chair of the Foundation is former US President, Bill Clinton. http://www.varkeygemsfoundation.org
About Oando Foundation:
Oando Foundation, established in 2011, is an independent charity launched by Oando PLC, one of Africa's leading indigenous energy solutions providers. The Foundation aims to support the Nigerian Government to meet the Millennium Development Goals to achieve Universal primary education. Its mission is to radically improve the quality of teaching and learning in Nigerian schools and communities by ensuring access to world class basic education systems.
Oando PLC currently provides 1 % of its annual pretax profit to fund the Foundation. Oando Foundation has also established strategic partnerships with government, the private sector, international development partners, NGOs and civil society to fulfill its goals and objectives.
Oando Foundation has so far adopted 47 schools across 20 states, Adamawa, AkwaIbom, Bauchi, Bayelsa, Cross River, Ebonyi, Edo, Enugu, FCT Abuja, Kaduna, Katsina, Kwara, Lagos, Niger, Ogun, Ondo, Plateau, Rivers, Sokoto, and Taraba States. The Foundation plans to adopt 100 schools by 2015; directly affect over 200,000 lives by ensuring over 100,000 pupils have access to quality primary education; broaden the capacity of over 4,000 teachers, award scholarships to over 2,560 pupils to reduce direct and indirect costs of education to students.
Learn more about the Foundation at http://www.oandofoundation.org/