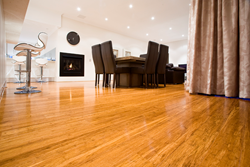 (PRWEB) June 08, 2014
Recently, BambooIndustry.com, a renowned flooring manufacturer and retailer, has announced its new range of bamboo floorings. According to the company's sales representative, these items are specially made for the global distributors. Now, all of them are provided with big discounts, from 15 to 25 percent off. All customers can access these discounted bamboo floorings before June 25, 2014.
"BambooIndustry.com is famous for high quality bamboo products. We are very happy to announce our new collection of cheap bamboo floorings for worldwide clients. The current promotion is launched to popularize our great floorings," the sales representative says.
Then, he adds excitedly, "By the way, we will provide custom made products in the near future. This is a piece of good news for customers who have specific needs and requirements. On our website, worldwide people can always get top quality bamboo products at the lowest possible prices. Please note that the special offer will be valid until June 25; customers who want to get cheap floorings should visit our website as soon as possible."
At BambooIndustry.com, all visitors can talk to the online experts if they have any related questions. The company's experts are always very kind and patient.
About BambooIndustry.com
BambooIndustry.com is a website that belongs to BothBest Bamboo Flooring Co. Ltd., a professional supplier and exporter of bamboo products. Certified by both ISO9001:2008 and ISO14001:2004, the company has 8 years of experience in the manufacturing and wholesale of bamboo flooring products. It strives to bring its customers the latest styles and innovations of bamboo flooring, bamboo paneling, bamboo plywoods, bamboo furniture, and other bamboo products.
More information can be found at http://www.bambooindustry.com/clearance/.