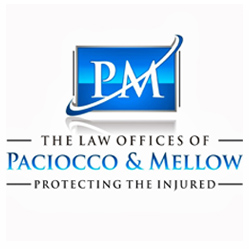 According to the VA Tech Institute, the effect of texting while driving is the same as driving blind for 5 seconds.
Windsor, ON (PRWEB) June 12, 2014
Across Ontario and across Canada, brain injury organizations are holding events and educating the public about acquired brain injuries. June is National brain injury awareness month across Canada, with the aim of spreading education and awareness.
Brain injuries can range from mild to severe and regardless of the grade of brain injury suffered, the effects of a brain injury are long-lasting. An acquired brain injury (ABI) is a brain injury that occurs after birth and a traumatic brain injury (TBI) is a type of acquired brain injury.
According to the 2012 OBIA Impact Report (Ontario Brain Injury Association), car accidents are one of the leading causes of traumatic brain injuries, with 40% of reported TBIs resulting from collisions.
Distracted driving is a contributor to collisions. According to the VA Tech Institute, the effect of texting while driving is the same as driving blind for 5 seconds. A lot of distance can be covered in 5 seconds if a driver is travelling at a high speed and the potential danger is tremendous.
The Ontario Brain Injury Association has launched a campaign, "D.O.N.T" that they are promoting throughout the month of June. D.O.N.T. means Drive-Only-Never-Text. The message extends to talking on the phone while driving too.
"We would like to see a reduction in the number of collisions that occur as a result of distracted driving. Distracted driving, like impaired driving, hurts too many people. Any little thing that we as drivers do that can make our roads safer and help to prevent brain injuries will make a difference."
~Gino Paciocco, Law Offices of Paciocco and Mellow Partner
People who have sustained a brain injury as a result of car accidents, slip and fall or another reason, may not be aware of their rights or obligations and may feel overwhelmed about the legal process. Personal injury litigation is complex and Paciocco & Mellow is a Windsor Personal Injury Firm that represents many persons who have been injured as a result of automobile accidents, slip and fall injuries and other types of personal injuries.
About Paciocco & Mellow:
Paciocco & Mellow is a Windsor based law firm that practices in personal injury law, and only personal injury law. They handle slip and fall claims, car accident claims, snowmobiling accidents, boating accidents, spinal cord injury cases, traumatic brain injury cases, wrongful death suits, medical malpractice claims, dog bite/animal attacks, disability claims and other personal injury claims. They service the areas of areas of Windsor, Essex County, Sarnia and Chatham-Kent.
To reach Paciocco & Mellow:
(519) 915- SORE (7673)
http://accidentlawyerswindsor.com
Paciocco & Mellow- providing peace of mind, at a difficult time.