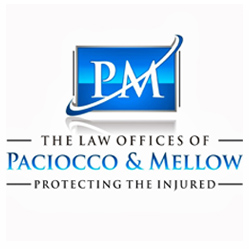 Windsor, ON (PRWEB) June 12, 2014
Slip and fall accidents can cause serious injuries. Pedestrians, shoppers, users of public transportation and workers should all be aware of potential hazards that can arise from wet floors, torn carpet, debris and during the winter, ice, snow and slush. Other factors that can contribute to slip and falls include footwear and poor lighting.
Many people may not realize that most slip and fall accidents result from same-level falls. The injuries from a slip and fall accident can be serious and life-altering. Types of injuries that can occur after a slip and fall include fractures, concussions and other traumatic brain injuries, muscular injuries and soft tissue injuries resulting in chronic pain and serious limitations.
Paciocco & Mellow, an established personal injury firm in Windsor provides the following advice:
People need to know that they have to pay attention to their surroundings – it is their responsibility to take the necessary precautions to avoid a slip and fall, check the ground for uneven surfaces, beware of poor lighting, stairs with missing rails and to stop texting and walking.
If you have suffered a slip and fall injury, here are some steps to consider:

Report the incident to the property owner or, if he/she is unavailable, an employee;
Take note of the name of the store representative/property representative you speak with and the details of the conversation;
Obtain all names and contact information of witnesses and potential witnesses;
Seek proper and immediate medical attention;
If an incident report is made, be sure to obtain a copy;
Take note of the exact date, time, location of the fall and identify the specific cause of the fall and list specific injuries;
Take photos of the location of the fall and, if possible, the cause of the fall;
Take photos of the shoes you were wearing at the time of the fall and retain the pair of shoes;
If any clothing was damaged, take photos and retain the clothing.
People who have sustained injuries as a result of slip and fall accidents should consult a personal injury lawyer as soon as possible. There are specific limitations that apply when it comes to notice periods depending on if a person fell on private or municipal/government property. Injured persons may not be aware of their rights and obligations and may feel overwhelmed about the legal process.
Personal injury litigation is complex and Paciocco & Mellow is a Windsor Personal Injury Firm that represents many persons who have been injured as a result of automobile accidents, slip and fall injuries and other types of personal injuries.
About Paciocco & Mellow:
Paciocco & Mellow is a Windsor-based law firm that practices in personal injury law, and only personal injury law. They handle slip and fall claims, car accident claims, snowmobiling accidents, boating accidents, spinal cord injury cases, traumatic brain injury cases, wrongful death suits, medical malpractice claims, dog bite/animal attacks, disability claims and other personal injury claims. They service the areas of areas of Windsor, Essex County, Sarnia and Chatham-Kent.
To reach Paciocco & Mellow:
(519) 915- SORE (7673)
http://accidentlawyerswindsor.com
Paciocco & Mellow- providing peace of mind at a difficult time.