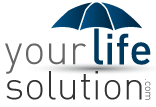 Chicago, IL (PRWEB) June 08, 2014
YourLifeSolution.com, a website founded by an independent life insurance agent that allows consumers to instantly compare life insurance quotes online, is today releasing a blueprint for a concept that will allow investors worried of future losses to put their fears to rest. The concept, when executed properly, allows an investor to take all of their contributions from a Roth IRA tax-free and then place them into an indexed universal life insurance policy where they will be guaranteed 0% on years when the market falls and up to 13.5% a year when the market has gains. "The concept is under-promoted, under-rated, misunderstood and under-utilized. Utilizing indexed universal life insurance as a wealth transfer and wealth safety net is far more logical than just investing conservatively or gambling on individual stocks in hopes that you'll exit the market before another 2008-esque year comes along. With this concept, someone can build their fortune safely, save on taxes in the long run, and eliminate the messy probate issues that can come about upon death," said Eric Smith, the founder of YourLifeSolution.com.
YourLifeSolution.com's Example of a Roth IRA Transfer to an Indexed Universal Life Insurance Policy
An applicant first withdrawals only the contributions from their Roth IRA and none of the gains, but not at all at once, generally these can be funneled in over the course of 7 years into an indexed universal life insurance policy. The funds then are credited with gains as the S & P 500 rises, and premiums for a nominal amount of life insurance are deducted from these funds which provide financial security for family members while the insured is still alive. The funds can be borrowed against at 0% interest upon retirement and generate no taxes since the loans are not considered income.
Consumers interested in learning more about utilizing an IUL policy are encouraged to contact Eric Smith at 888.374.2764, or visiting the retirement section of YourLifeSolution.com. Those interested in simply comparing online life insurance quotes can do so on the homepage of YourLifeSolution.com.