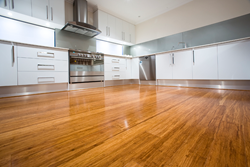 (PRWEB) June 10, 2014
Recently, BambooIndustry.com, an experienced online supplier of natural bamboo products, has released its latest selection of woven bamboo plywoods. By creating the new plywood collection, the company wants to make things more convenient for worldwide customers. All of them are made with the finest materials. They are great choices for customers who are thinking of buying high quality, affordable plywoods online.
According to the company's marketing specialist, all customers can get a discounted price (up to 30% off) when buying these brand new items. These plywoods are among the best items from BambooIndustry.com.
"We are very excited to unveil our new collection of woven bamboo plywoods. We cannot emphasize too much on the importance of product quality; this is why our company insists on offering excellent items. In our online shop, all the cheap bamboo products are made with great materials. The newly released woven bamboo plywoods are certainly no exception," he says.
For additional information, BambooIndustry.com has many other high quality items for sale: solid bamboo floorings, bamboo deckings, bamboo fences, bamboo mats and so on. They can be widely used in many places. Additionally, the firm has promised that it will dedicate more time in creating practical items.
About BambooIndustry.com
BambooIndustry.com is a website that belongs to BothBest Bamboo Flooring Co. Ltd., a professional supplier and exporter of bamboo products. Certified by both ISO9001:2008 and ISO14001:2004, the company has 8 years of experience in the manufacturing and wholesale of bamboo flooring products. It strives to bring its customers the latest styles and innovations of bamboo flooring, bamboo paneling, bamboo plywoods, bamboo furniture, and other bamboo products.
More information can be found at http://www.bambooindustry.com/blog/woven-bamboo-plywood.html.