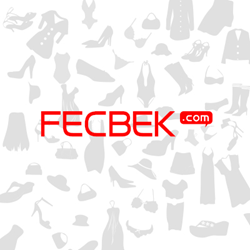 (PRWEB) June 08, 2014
Summer is around the corner and too many people are looking for outdoor clothing and outdoor accessories. Today, Fecbek.com, a popular dress manufacturer and retailer, announced its Quality Outdoor Sporting Goods Sale. The vice president of the company has also announced the availability of great discounts on all items from Fecbek.com.
Fecbek.com is launching a special offer to celebrate one of everyone's favorite ways to beat the summer heat. Those who love outdoor activities don't need much of an excuse to visit this website on Fecbek.com, and they must find many interesting products they will cannot find elsewhere.
"Consider our selections of outdoor clothing and outdoor accessories if you need to find something that will enable you to enjoy the outdoors without worrying about the weather conditions. We ensure that you will enjoy the shopping experience here at Fecbek.com," the sales manager of Fecbek.com introduces.
Today, outdoors activities are enjoyed by millions of people all over the globe. The right way to enjoy the outdoors activities is to find suitable outdoors activities at affordable prices. Fecbek.com is now launching the promotion to expand its market share everywhere.
In addition, Fecbek.com's men's shorts are popular around the world for the fashionable designs, nice looks and delicate craftsmanship. The company promises to release more trendy men's shorts to customers worldwide every month; all its designs are offered at very attractive prices.
About Fecbek.com
Fecbek.com is a leading online retail and wholesale store specializing in selling clothing, shoes, bags, wedding and occasion dresses, Cosplay, costumes and beauty products. With a wide selection of products at a low price, the company has been universally recognized for honesty, high efficiency and thoughtful services; it has built a long-term relationship with many customers.
For more information, please visit http://www.fecbek.com/.