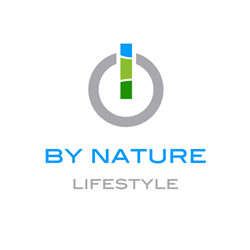 Denver, CO (PRWEB) June 09, 2014
With a much-anticipated Official Launch just on the horizon, health supplement and lifestyle innovator Bamboo Nutra is pleased to announce the featured product line set for release on the Company's approaching launch date.
Bamboo Nutra's exclusive By Nature Lifestyle launch products; The One (multi-vitamin), Protein, Fat Burner, Energy, Tea and Coffee, as well as several apparel items, have been strategically rolled out by Bamboo Nutra in order to blanket current consumer trends, and allow the Company to earn a suitable stake of the market share. Bamboo Nutra states that these launch products are anticipated to stimulate explosive growth for the Company over the coming six months, at which point an additional line of products will be released during their Official Launch Event in Cancun, Mexico, to target the full spectrum of the global health and wellness market.
"The product line we've put together for our Official Launch creates the perfect balance for us; ample enough to target the hottest consumer trends of the market, while at the same time, narrow enough for us to maintain a full warehouse and avoid costly back-order circumstances during this crucial phase of growth," said Leighton Dean Bamboo Nutra Executive VP.
Bamboo Nutra is currently positioning itself to revolve an approximate retail value of $50 million in the supply chain for their By Nature Lifestyle launch products. Utilizing fulfillment centers in both the United States and Mexico, the Company has established distribution channels to service all of North America.
Dean went on to say, "We have worked diligently in establishing our niche in the marketplace and building a solid foundation for our brand. We are very proud of the quality and care that has gone into our products and are anxious to get them into the hands of consumers."
According to a recent BCC Research report, the global nutraceuticals market was estimated at approximately $151 billion in 2011, with 2016 estimates at nearly $207 billion. Another report from Research and Markets predicts the U.S. nutraceutical industry will hold 37% of the market share by 2017 with sales reaching $75.3 billion.
With Bamboo Nutra also integrating sports apparel/accessories made from bamboo fabric, the Company taps into another rapid-growth market to compliment their focus on nutraceuticals. A 2013 report by Global Industry Analyst estimates the worldwide sports apparel industry will likely exceed $126 billion by 2015.
The global Direct Selling Industry reached nearly $167 billion in 2012, according to a recent Direct Selling Association (DSA) Annual Growth and Outlook Survey. The DSA survey also ranked the U.S. as the top direct selling market in the world in 2012 with $31.6 billion in sales, and just under 16 million people involved in direct selling.
"The current market condition winds are definitely blowing in our favor," said Dean. "Our market segments are booming, the nutrition and fitness craze is in full swing, people are looking to natural remedies for health concerns, economic conditions are improving, disposable income levels are recovering… Suffice to say the stars are aligning for Bamboo Nutra!"
About Bamboo Nutra:
Bamboo Nutra is an innovative Health Supplement and Lifestyle Company, focused on promoting comprehensive body/mind/life transformation through positive and healthy lifestyle choices. The company's core philosophy is built around instilling key principles into people's lives such as knowledge, education, confidence and compassion, and bringing health and wellness to every corner of the world.
For more information, visit BambooNutra.com, or keep up to date with all the latest news, events and challenges on Facebook at http://www.facebook.com/BambooNutra or on Twitter @BambooNutra. To connect with the Bamboo Nutra evolution add the hashtag #bamboonutra along with #compassionbynature.