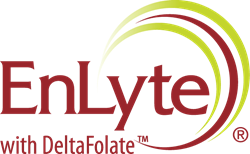 "We're pleased to offer this important educational podcast on the treatment of depression to the medical community." - Angela Hall, JayMac Pharmaceuticals, LLC
Sunset, LA (PRWEB) June 10, 2014
JayMac Pharmaceuticals, LLC, the makers of EnLyte advanced generation folate therapy, are offering a podcast for health care professionals on the treatment of depression. This year, the Affordable Care Act will cover free screenings for depression, a condition often seen first in the primary care setting. It's vital that these providers have the knowledge and tools essential to adequate diagnosis and treatment. To help with that effort, a new podcast will be available through the product website.
"Questions and Answers on Depression From a Primary Care Perspective" is a brief, educational podcast by Dr. Matthew Rosenberg, Medical Director of Mid-Michigan Health Centers in Jackson, MI. Dr. Rosenberg discusses common challenges faced when assessing this condition in the primary care office, and natural treatment options for patients. Click here to listen or download Dr. Rosenberg's podcast.
Dr. Rosenberg is a Primary Care Physician who treats approximately 20 patients per week with depression. He states, "A nutrient approach to depression therapy offers the advantage of a lower side effect profile. The comprehensive nature of EnLyte targets several key nutrient deficiencies implicated in the etiology of depression. I believe that such an inclusive approach may result in much better response rates in patients who have this devastating disease."
EnLyte contains Delta Folate and is used in the treatment of conditions related to folate deficiency. Visit http://www.EnlyteRx.Com to learn more.