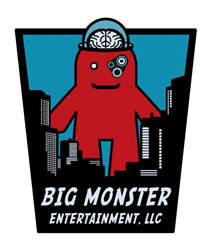 'It's not political, it's personal and its the right thing to do,' said Mikey Kay Saving Heroes Host
Bethlehem, PA (PRWEB) June 09, 2014
On Saturday, July 26, 2014, Big Monster Entertainment, LLC launches "Saving Heroes" on Discovery Communications' network, American Heroes Channel. The series will air on Saturdays at 9:00 a.m. and will run for 23 weeks within a branded block of programming honoring heroes from all walks of life. "Saving Heroes" focuses on the heroics of first responders, from brave police officers, firefighters, and individuals from all branches of the U.S. military. In addition, "Saving Heroes" will feature ordinary citizens who have saved others at the risk of their own lives. Promotional Video: https://vimeo.com/97244792
Michael Noval, the Emmy Award-winning Director and Co-Executive Producer of the series, is best known for producing 100 episodes of "The Amazing Race." Noval states, "This show is not political; it is personal, and it is the right thing to do. The show gives back to those that gave to us, and it serves to highlight and to help those who helped us in our times of need."
Executive Producer Lloyd Bryan Molander Adams states, "The series will feature Heroes and aim to help them in their time of need. We may be helping them afford modifications to their home, counseling them to re-enter to workplace, helping them understand past traumatic experiences, or simply taking them away from their daily life to give them a memorable experience. This provides a minor 'thank you' for what they have done for us; it is the least we can do for our Heroes."
"Saving Heroes" is hosted by Mikey Kay, formerly a British Senior Officer and advisor within the UK's Ministry of Defense. In addition, Kay is a former assault helicopter pilot with operational flying tours of duty in Kosovo, Macedonia, Bosnia and Iraq, as well as senior engagement and diplomacy tours in Afghanistan, Sumatra (post-tsunami), India and Africa. Michael is also a British television host, Foreign Affairs correspondent, CNN contributor, and an emerging director and producer. An eloquent presenter and communicator, Kay pursues stories through a personal approach that embraces compassion and sensitivity.
This approach is underpinned by a gravitas and drive developed through 20 years of leading high-performance teams in high-risk, high-pressure environments around the world. Michael spent September and October, 2013 on assignment in Beirut, hosting, directing, and producing a series of documentaries from Tripoli, Arsal, Mleeta and the mountainous region of Qalamoun for http://www.vocativ.com.
"We are working with a number of charities and corporate sponsors to make this show happen. We have received tremendous support from Tunnel to Tower Foundation and Mission United (part of the United Way)," said Executive Producer Rudy Vegliante. "I am proud to be part of this collaborative effort and to shine a spotlight on our American Heroes; without their sacrifice, none of what we do would be possible."
"This is sensitive subject matter and producing it in a manner that provides historical perspective and protects the dignity of our Heroes is paramount," says J. Lazarus Auerbach, Executive Producer and Director of Photography.
Story Submissions: Contact dgoodman(at)bigmonsterent(dot)com. To advertise, contact hbirdsong(at)bigmonsterent(dot)com.