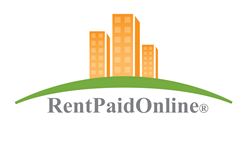 Clearwater, FL (PRWEB) June 10, 2014
June 18-21, the NAA Education Conference and Exposition will take place at the Colorado Convention Center, Denver, CO. This is the most significant event in the multifamily industry each year drawing more than 7,000 multifamily housing professionals. This year Michael J. Fox, noted actor, author and activist, will deliver the opening keynote address. Since RentPaidOnline (RPO) has been taking the industry "back to the future", his presence seems appropriate.
RPO, an industry leader in multifamily rent payment solutions, provides an innovative suite of options for property managers and renters. Steven Foster, Chief Business Development Officer - EVP explains, "RentPaidOnline was created to provide the rental payment industry with an intuitive suite of electronic, online and mobile options designed in response to specific requests gleaned from our clients that were dissatisfied with the pervasive complacency of current providers."
Attendees visiting us at booth 430 will be eligible to win valuable prizes both Thursday and Friday of the event including iPad's, android tablets, Bose headphones, leather RentPaidOnline briefcases, bottles of wine, and there will be a money cannon.
Of most value will be the opportunity to discover our fresh and innovative approach to the way payments for rent and other multifamily collectibles are made. With flexibility in mind, breaking all industry barriers and making online rent collection one of your property's most prized amenities.
We value client feedback and incorporate it into new and exciting features that are tailored to ensure we're meeting the needs of property staff and residents, making rent week seem like any other week! Recent enhancements to our platform include tighter integration with Yardi, providing the flexibility to make prepayments and reporting using mobile apps on Amazon, iPad, Android tablet, iPhone and Android phone. Industry first solutions like Community Connect™ and Mobile Manager™ solve the lost productivity by allowing staff and residents to exchange data and communicate easily through any device.
Please join us at booth 430. Our professional staff appreciates the opportunity to meet and greet, offer prizes and offer a presentation, which reveals the next level of rent payment options that are available to the growing family of RentPaidOnline clients.
About RentPaidOnline®
RentPaidOnline's technology includes a real time web-based and mobile platform for electronic check, credit cards, and cash payments for the property management industry. RentPaidOnline's parent company EFX Financial Services Inc. was founded in 2006 and processes over one billion in transaction volume annually throughout the United States and Canada. The key advantages of the RentPaidOnline service are our multiple, innovative, one of a kind payment channels and our "think outside the box" mentality to ensure our clients are always heard first and foremost.
EFX Financial Services corporate office is located in Clearwater, Florida. EFX Financial Services also has additional offices in Florida, Georgia, Texas, and Pennsylvania
For more information about RentPaidOnline, contact us at 855.PMY.RENT (769-7368).