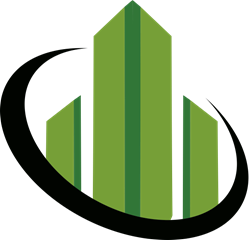 Launched TrendCache.com to help traders increase their success rate and gain an edge.
(PRWEB) June 10, 2014
TrendCache.com has launched a new range of stock market research tools that enable traders to keep up-to-date with trending stocks and technologies.
The new website, founded by software developer and investor Ryan Vinson, allows users to access stock market and technology trending topics via a subscription-based alerts system.
With separate daily and weekly Trend Reports, subscribers are granted access to trending keywords and buzzwords in the Biotech and 3D Printing sectors; from new technologies and diseases to stock symbols and company names. Users can then research these in greater detail to determine which have the most investment or trading potential. Trending reports for other industries are due to be rolled out in the near future.
Also included in the subscription are free Stock Halt Alerts, which notify traders if something happens with the stocks they follow – for example when biotech stocks are halted before they're approved by the FDA. All subscribers are entitled to add three stocks they wish to monitor for halts.
Mr Vinson, who specializes in new companies and technologies investments, says he launched TrendCache.com to help traders increase their success rate and "gain an edge" in two particularly fast-moving sectors.
"I have spent the last 15 years as a software programmer, so I turned to what I know best to help me automate my research. I designed a program that crawls the Internet targeting specific topics, analyzes this result data, and then categorizes the trends by topics. It's helped me look at daily, weekly and monthly online stock trends."
And by designing automated tools to monitor particular events, Mr Vinson adds, investors are equipped with the tools required to increase their chances of making a profit: "As an under-experienced trader, I feel these tools have given me a better edge to compete with those who have much more experience."
Another 'event' that requires tracking is clinical trials, which often affect stock prices. If a trial draws to a close then the findings will soon be published; if a new trial begins, there could be future prospects for investors. To this end, TrendCache.com also provides Clinical Trial Alerts, allowing users to access relevant information on a daily basis that could affect future investments.
While TrendCache.com's research tools cannot guarantee stock market success, they do empower traders to discover new technologies, methods and companies in the opportunity-rich Biotech, Biopharma and 3D Printing industries.
Company information:
About TrendCache.com
Launched in 2014, TrendCache.com provides stock market research tools for traders to discover new technologies and companies. By crawling the Internet for trending stocks and technologies, the company provides subscribers with invaluable investment insight on both a daily and weekly basis.
Contact details:
Ryan Vinson
info(at)trendcache(dot)com
http://www.trendcache.com
https://www.facebook.com/trendcache
https://twitter.com/trendcache