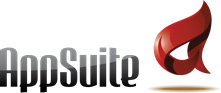 Customer loyalty expert: 'Want the reward from you restaurant rewards? Keep promoting, keep promoting, keep promoting... and go mobile'
Boca Raton, FL (PRWEB) June 10, 2014
The summertime is big business for many restaurateurs, but there is a large portion who watch sales drop when the temperature goes up as their consistent customers leave on vacations.
Mobile and digital marketing expert Jim Daleen says it is those restaurants that have to turn their focus on customer loyalty programs as foot traffic goes down. Daleen, CEO of AppSuite which builds branded loyalty mobile apps tailored to the needs of hospitality clients around the world, is sharing his 3 things restaurateurs should avoid when utilizing customer loyalty program.
1. Want the reward from you restaurant rewards? Keep promoting, Keep promoting, Keep Promoting.
One of the most common mistakes restaurants make running a loyalty program is not promoting or featuring the program adequately. A customer loyalty program is a high leverage strategic initiative for a restaurant and should be treated as such. The promotion of the loyalty program should be woven into the fabric of all marketing and customer facing activities. This includes restaurant signage, rack cards, table tents, print ads, radio ads, television spots, website inclusion, social media, and email campaigns. Furthermore the entire staff should be trained to promote and educate the virtues of the restaurant rewards programs to patrons.
2. The lack of goals or objectives for the loyalty program.
It's human nature that we focus on what we measure. Most restaurants don't have objectives and goals for the program. Management should set clear goals for the program and then drill them down to individual objectives per shift, per employee. Set clear and achievable objectives provide incentives for achievement of your objectives, and frequently measure and report on the status of the program. Following these steps will dramatically improve results of your program or alternatively, if you don't follow this approach it will likely dramatically retard the growth of your loyalty program.
3. The lack of owner and or management commitment.
Too often restaurant owners or managers will embark upon new initiatives like a loyalty and rewards program with enthusiasm and optimism but then not commit the time and attention to them to ensure they work. A typical owner/manager has a list of daily activities that they do religiously like set schedules, prepare the bank, order food/supplies, look at sales reports, daily specials, and so on. Without adding a checkup on the loyalty and rewards program to the daily/weekly routine it's likely that the program will not get the attention that is required to meet its desired results.
About AppSuite
AppSuite uses innovative loyalty tactics and a deep understanding of what drives repeat customer purchasing to impact your bottom line and cultivate a loyal following of raving fans. AppSuite works closely with a customer advisory board, made up of various restaurant owners and marketing executives. We've used our successful technology track record as entrepreneurs to define and develop our world class customer loyalty program.
About Jim Daleen
Jim Daleen is the chief executive officer for AppSuite, LLC (http://mobileappsuite.com/success-stories/ ). Daleen was the founder and CEO of Daleen Technologies, a global provider of high-performance billing and customer care software solutions. In three years, revenue grew from zero to $43.5 million; he raised $130 million in capital and built a global workforce of 535 employees. The Boca Raton-based company went public and was eventually sold. The entrepreneur was most recently the CEO of CPG Solutions, which saw 500% in sales growth and profits and was sold to an international buyer. Before that, he was the CEO of Affinity Express, where he increased revenue by 400% and led a successful turnaround and sale of the company from 2003-06.