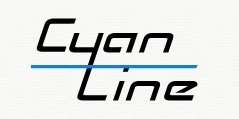 Within just a few hours and a single FDAS, we were able to create forensic images of all 18 disk drives and head back to the office to begin the analysis
Eatontown, NJ (PRWEB) June 09, 2014
CyanLine, a leader in computer forensics and network security solutions, has announced that its Fast Disk Acquisition System (FDAS) significantly decreases the time and complexity of e-discovery workflow processes. FDAS is a single unit that eliminates the need for write-blockers and often dozens of separate disk drives used to gather evidence at e-discovery sites. FDAS is used to duplicate disk evidence into separate evidence directories on its single unit.
FDAS stands out from typical forensic imaging devices. Other systems require a forensic investigator to bring a blank destination drive, laptop with imaging software, writeblocker and additional cables just to capture a single drive. CyanLine's FDAS is an all-in-one unit that seamlessly connects to the drive and can be copied with the push of just two buttons.
Corey Cardio, a forensic investigator, utilized the streamlined workflow now permitted by FDAS during a recent investigation. "We were tasked with the gathering of images for an entire training room of a financial institution that consisted of 18 computer workstations. Within just a few hours and a single FDAS, we were able to create forensic images of all 18 disk drives and head back to the office to begin the analysis," stated Cardio.
Typically, the evidence gathering would have involved transporting 36 different disks back to the office, including the 18 original disks with write blockers plus 18 new disks for each copy of the image.
"Ensuring that enough disks are brought to the investigation site, dealing with malfunctioning units, and then keeping 36 disks properly organized is not a simple task," Cardio continued. "With FDAS, a new evidence directory is created for each disk and we can create as many of these directories we need on a single unit."
The drastically improved workflow provided by FDAS is a major benefit to digital forensic investigators and adds to the well documented high-speed with which FDAS creates the images. In a recent benchmark video, CyanLine's FDAS captured an image 6-times faster than an industry leading forensic imager. With an 80GB SSD with eSATA in use, Tableau TD2 created a forensic image and checksum in about 1 hour. CyanLine's FDAS captured the same details in fewer than 11 minutes.
CyanLine has recently been making a stir within the digital forensic community with its new miniDAS product. Hundreds of installations of the product have been downloaded from over 15 different countries since its release last month. MiniDAS is a portable forensic analysis software that provides the most comprehensive collection of forensic data possible and can be run from a thumb drive. MiniDAS allows investigators to not only collect a disk image – but also its critical metadata, which includes valuable information such as the total number of hours the disk has been in use, the power cycle count, and errors on the drive. As a service to law enforcement agencies, MiniDAS is currently available at no charge and can be found at CyanLine's website.
About CyanLine
Based in New Jersey, CyanLine specializes in computer forensics and network security solutions to help individuals, companies, law firms, and law enforcement agencies on both a domestic and international level. Forensic scientist and licensed private investigator, Steven Branigan, CEO, has made it his mission to create forensically sound products to advance the investigative industry. Renowned speaker and instructor, Branigan is an active member in the High Technology Crime Investigation Association (HTCIA), Federal Bureau Investigation's Infragard, New Jersey License Private Investigators Association, and on the Digital Forensics Certification Board. Branigan is the author of High Tech Crimes Revealed and recently published an article in the Journal of Forensic Sciences. Branigan has received awards from the U.S. Secret Service and New Jersey State Police. More information can be found at http://www.CyanLine.com.