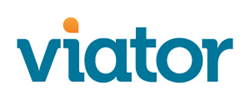 San Francisco, Calif. (PRWEB) June 09, 2014
Twisper, the Berlin-based local discovery travel service, has selected Viator as its preferred partner for worldwide tours and activities. Available on mobile (iOS, Android) and online (http://www.twisper.com), Twisper connects a global community of passionate travelers who co-create and share the world's best insider locations with more than 20,000 selected members.
Through the new partnership with Viator, the leading resource for researching and booking tours and activities worldwide, Twisper will provide its members with the ability to discover and book the best things to do in more than 90-featured destinations. Targeting a mixture of locals looking to rediscover their hometown to travelers planning a multi-destination international trip, Twisper now provides them with access to Viator's hand-picked collection of tours, activities, attractions, shore excursions, events and more through a dedicated "Activities" tab.
A broad selection of experiences like cultural and historical-themed tours, cooking and culinary experiences, and VIP and exclusive insider-access assures there is something to suit every type of traveler. The Viator activities complement Twisper's insider recommendations that range from high-end restaurants to boutique hotels, cool local bars to popular nightclubs. Experiences that are already popular among Twisper members include:

Amsterdam Canals Cruise with Dinner Cooked On Board
Skip the Line: Best of Barcelona Tour including Sagrada Familia
Private Tour: Berlin Architecture Tour
London Eye: Champagne Experience
Small-Group Cooking Lesson in Roman Countryside
"Like Viator, Twisper is all about helping people discover more, with a focus on authentic and unique experiences only an insider would know," said Ken Frohling, vice president of business development for Viator. "We are excited to have Twisper members, who clearly have a passion for discovery, directly connected to our curated collection of destination activities."
"Twisper users are hospitality experts, lifestyle enthusiasts and well-traveled globetrotters who we empower to curate and share their most memorable travel experiences," said David de Brito, chief executive officer of Twisper. "Viator's collection of hand-picked, high-quality experiences will give our users even more opportunities to immerse themselves in their destination and create personalized experiences they'll be excited to share."
About Viator
Viator is the leading global tours and activities provider for travelers, delivering online and mobile access to thousands of curated trip activities including tours, attractions, shore excursions and private guides, in more than 1,500 destinations worldwide. In-house travel experts work with trusted local operators to ensure the quality and value of every experience, all backed by Viator's 24/7 customer service and global low-price guarantee. With more than 500,000 verified reviews plus exclusive videos and insider travel tips, Viator has everything a traveler needs to find and book the best things to do worldwide. In addition to the flagship site – Viator.com – travelers can book in advance or in-destination via the Viator Tours and Activities App, as well as local-language sites for European, Latin American and Asian travelers. Viator also provides tours and activities to more than 3,000 affiliate partners including some of the world's top airlines, hotels and online travel agencies. Founded in 1995, Viator is a privately held company headquartered in San Francisco with regional offices in Sydney, London and Las Vegas. Viator – travel with an insider.