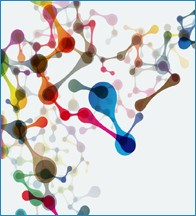 This year topics to be examined include asteroids, X-Ray crystallography, mindfulness meditation and the psychology of routine behaviour.
(PRWEB UK) 11 June 2014
Each year Science Week at Birkbeck, University of London, brings the ground-breaking research carried out by our academics to a public audience. This year topics to be examined from 28 June to 4 July include asteroids, X-Ray crystallography, mindfulness meditation and the psychology of routine behaviour.
The week begins with SciScreen Saturday on 28 June, organised in association with Science London, with three films looking at science from different perspectives, including the science behind special effects.
To celebrate 2014 as the International Year of Crystallography, there will be a talk looking at Birkbeck's role in the history, and future, of this scientific field, which concerns the study of atomic and molecular structures.
The week includes two lab tours: one using X-Ray Crystallography to examine the molecular world; the other will demonstrate how cognitive neurofeedback is used to measure brainwaves.
In other talks, researchers will examine the development of face-to-face communication in babies, the psychological complexity of routine behaviour and what asteroids can reveal about the secrets of our solar system. The week will finish with careers advice sessions and general workshops on decision making for those planning, or pursuing, a career in science.
Professor Nick Keep, Executive Dean of Birkbeck's School of Science, said: "We have an exciting programme for this year's Science Week and I'm looking forward to hearing about my colleagues' research in these lectures and the new ventures into lab tours and films."
Birkbeck specialises in evening higher education, and the School of Science produces world-leading research, offering students a first-class learning environment with state-of-the-art facilities.
Science Week gives prospective students the chance to visit Birkbeck's campus in Bloomsbury, central London, and find out about scientific research taking place across the School's three departments: Biological Sciences, Earth and Planetary Sciences and Psychological Sciences.
All events are free and open to the public, so whether you have a background in science or you are simply intrigued by the subject, come along to this year's Science Week. View the whole programme and register for events online.
Notes to editors

Birkbeck is a world-class research and teaching institution, a vibrant centre of academic excellence and London's only specialist provider of evening higher education.
In 2013, Birkbeck was ranked among the top 1% of universities in the world. Birkbeck's students consistently rank Birkbeck number one in London for the quality of its teaching.
View the full programme of Science Week events at http://www.bbk.ac.uk/scienceweek2014.
For more information about Science Week and Birkbeck contact Guy Collender, Communications Manager (g.collender(at)bbk(dot)ac.uk, 020 7380 3108).