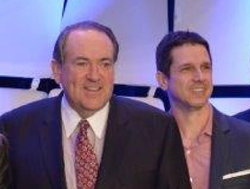 The senators and congressman were extremely open minded in our conversations and very receptive to our message.
Raleigh, NC (PRWEB) June 09, 2014
Billy Cuthrell, founder and president of Progressive Music Center, a three location chain of music schools and retail stores based in Raleigh, North Carolina, was part of a small delegation of music based business owners that meet with US Senators and Congressmen during a week long fly-in to the nation's capitol. The fly-in was part of the National Association of Music Merchant's (NAMM) annual gathering in Washington D.C. that included receptions and meetings with policy makers and their staff members.
The delegation was accompanied by Red Hot Chili Pepper's drummer Chad Smith, actress Sarah Jessica Parker and former New York Yankee and baseball hall of famer Bernie Williams. Cuthrell meet with Senator Kay Hagan, Senator Richard Burr and Congressman David Price to discuss the reauthorization of The Elementary and Secondary Education Act (ESEA) and the continued funding of title I and II for ESEA. The meetings centered around current federal policy regarding ESEA, research that shows quality music programming in public schools has a direct effect on graduation rates and student retention and discussions on current law and where lawmakers feel school programs and funding are heading in the next three years as the 2016 election nears.
"I had a very successful week in Washington and consider the meetings a huge success. The senators and congressman were extremely open minded in our conversations and very receptive to our message. It helped to have some star power with us so I appreciate Chad Smith, Bernie Williams and Sarah Jessica Parker lending their voices and celebrity to the cause of music education and the importance of music in our schools," said Billy Cuthrell, president at Progressive Music Center.
The week included a Policy and Advocacy Briefing at The Kennedy Center where delegates heard presentations from Chris Minnich, Executive Director of the Council of Chief State School Officers, Richard Riley, Former United States Secretary of Education and Maria Voles Ferguson, Executive Director, Center on Education Policy, George Washington University. A private reception was held at The Library of Congress where the delegation was treated to performances by students from Savoy Elementary School's arts programs. The week ended with a roof top reception at the law offices of Nelson Mullins, NAMM's Washington based attorney firm where former Secretary of Education Richard Riley is a partner.
About NAMM
The National Association of Music Merchants (NAMM) is the not-for-profit association with a mission to strengthen the $17 billion music products industry and promote the pleasures and benefits of making music. NAMM's activities and programs are designed to promote music making to people of all ages. NAMM is comprised of approximately 9,000 Member companies located in more than 92 countries. For more information about NAMM or the proven benefits of making music, interested parties can visit http://www.namm.org, call 800-767-NAMM (6266) or follow the organization on Facebook, Twitter and YouTube.
About Progressive Music Center
Founded by Billy Cuthrell, Today, Progressive Music Center has been featured in magazines such as Entrepreneur, Music Inc. (twice in Music Inc. as the cover story – Sept. 2007 and July 2013), Music Trades, Drum Business and Kiplingers. Progressive has locations in North Carolina and Virginia, and you can still find Billy Cuthrell in the studios, often working behind the counter helping customers and students and talking with teachers about new programs and ideas he has for music classes and programs. Cuthrell believes that Progressive Music Center is much more than a music school, that Progressive offers life enrichment through learning to play and enjoy music on all levels.
Billy Cuthrell is available for interviews, contact Robin Nolan at McDavidPR.
919-745-9333