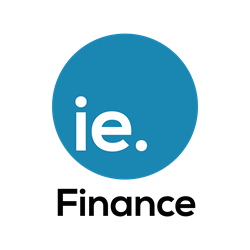 With 5 years of financial planning and analysis expertise this summit is a must attend for all finance professionals.
Boston, MA (PRWEB) June 10, 2014
Just a few years ago, the finance department was generally seen as a support system and a gateway between various departments. New technologies, such as ERP standardization and cloud based financial planning allow for finance teams to budget, and analyze financial information more effectively. The tough economic climate has made the insights generated by FP&A indispensable and the finance team is now expected to be a business leader and key strategic, operational and analytical resource.
The FP&A Innovation Summit will explore this journey and is delighted to have the Vice President, Finance at Walmart eCommerce as the opening keynote speaker. Megan Miller, and Waifa Chau, Director, FP&A, Walmart eCommerce will be discussing how their FP&A team has positioned itself as a core business unit. The duo will share how Walmart eCommerce has moved beyond a core finance role, to drive sales and cost reduction through business analytics and strategic development.
"I am really looking forward to hearing how America's largest company managed this transition in tough economic times," said Daniel Miller, Finance Divisional Head at Innovation Enterprise.
"With 5 years of financial planning and analysis expertise this summit is a must attend for all finance professionals." Other keynote presentations will provide actionable examples of integrated financial forecasting, business partnering and budgeting time reduction.
The summit highlights the most successful FP&A initiatives from the Fortune 500. Participants can expect to learn from TIA-CREF, Sprint, Siemens, Sysco, EMC Corporation, McKesson & many more.
Innovation Enterprise will also explore the latest finance transformation initiatives through the Finance Transformation Summit. Keynote speakers include Sony, Kraft, Walgreens, Johnson & Johnson & Jabil Circuit.
For more information on the FP&A Innovation Summit please visit: http://theinnovationenterprise.com/summits/fpa-boston-2014.
About Innovation Enterprise, a CFO Publishing company is an independent business-to-business multi-channel media brand focused on the information needs of Senior Finance, Operations, Planning, Strategy, Decision Support & Advanced Analytics executives. Products include IE.Summits, IE.Finance, IE.Analytics, IE.Operations, IE.Strategy, IE.Membership and IE.Insights. Whether it's delivered online, or in person, everything IE produces reflects the company's unshakeable belief in the power of information to spur innovation.