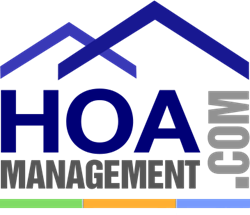 Tulsa, OK (PRWEB) June 10, 2014
HOA Management (.com) announces a new advertising partnership with The HOA Group. The HOA Group provides outstanding management services to homeowners associations in Oklahoma.
The HOA Group has partnered with HOA Management (.com) to advertise their services to community associations in the greater Tulsa area. As a result of the new partnership, The HOA Group will appear on the HOA Management (.com) directory. To learn more about The HOA Group, visitors to the directory can view their profile page on HOA Management (.com). This page allows users to contact them in a number of ways. These include a direct hyperlink to their website, a current phone number, and an email contact form.
With over twenty years of experience, The HOA Group has built a reputation based in their integrity, dedication and "client first" attitude. Based in Tulsa and servicing the northeast Oklahoma area, they offer a variety of financial, administrative, and property services to residential subdivision developers, retail center developers, and self managed homeowners, property owners, community, and merchants associations. These services include property inspections and covenant enforcement, amenities management, annual meeting preparation, communication liaison, accounting services, and website administration. The HOA Group is also a proud member of the Better Business Bureau, The Homebuilders Association of Greater Tulsa, the Oklahoma State Homebuilders Association, and the National Homebuilders Association.
HOA Management (.com) is a leading HOA property management directory that uses targeted marketing strategies to reach out to community associations and offer them free access to its online directory. Association residents and board members are able to connect with professional management companies and service providers in their local area by searching on the HOA Management (.com) directory. To learn more about HOA Management (.com), visit http://www.hoamanagement.com or email sales(at)hoamanagement(dot)com.
###