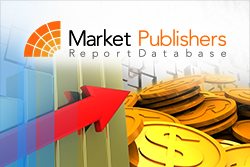 London, UK (PRWEB) June 09, 2014
In 2011, there were around 80 manufacturers of polysilicon in China, though, by the end of May 2014, this number decreased to less than 30. GCL Silicon Technology Holdings, LDK Solar and China Silicon Corporation are amid the dominant companies active in the national polysilicon market. The costs of production for local polysilicon making enterprises are much higher than the international level. Domestic companies gain some profits when the price for polysilicon is high. Meanwhile, the profit margin follows a downward trend as the polysilicon price decreases.
In 2013, the volume of the Chinese polysilicon imports was around 80,653 tonnes, whilst the imports value stood at over USD 1.51 million. In 2014, the domestic polysilicon demand is predicted to be 140,000-170,000 tonnes. Meantime, the Chinese polysilicon output volume is anticipated to total 100,000 tonnes, whilst the import volume will likely stand at 40,000-70,000 tonnes. The demand for polysilicon is quite strong, which offers huge potential for the Chinese polysilicon industry's growth in the offing.
New research report "Research Report on Polysilicon Industry in China, 2014-2018" prepared by China Research and Intelligence (CRI) is now available at MarketPublishers.com
Report Details:
Title: Research Report on Polysilicon Industry in China, 2014-2018
Published: June, 2014
Pages: 60
Price: US$ 2,400.00
http://marketpublishers.com/report/chemicals_petrochemicals/research-report-on-polysilicon-industry-in-china-2014-2018.html
A comprehensive analysis of the Chinese polysilicon industry performance along with a complete pack of authoritative data on the domestic polysilicon consumption, production and capacity is available in the topical report. It offers an examination of the current market state and also presents insights into the historical development of the market. Besides, the study features the business environment in the country, touches upon the regulative and economic issues, uncovers data on the Chinese polysilicon import & export flows, volumes and values. The report evaluates the competitive pressures within the country's polysilicon market, discloses vital information on the leading manufacturers, and also covers the most recent price trends. In addition, the report discusses the future growth prospects and opportunities of the Chinese polysilicon industry through 2018.
Report Scope:

All-round overview of the Chinese polysilicon industry, including details on the historical and present performance of the domestic industry, a discussion of the relevant concepts, a review of the hottest industry issues, etc.
Detailed description of the industry's development environment, covering the major economic and regulative aspects.
Estimation of the industry's operation status.
Set of accurate data on the country's polysilicon production, consumption and capacity.
Close look at the foreign trade flows.
Granular analysis of the competitive landscape and information on the major polysilicon manufacturers.
Summary of the major prospects of the Chinese polysilicon industry through 2018.
Development recommendations.
More new research reports by the publisher can be found at CRI page.