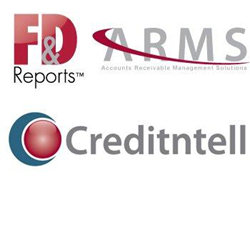 Great Neck, NY (PRWEB) June 09, 2014
Industry-leading credit consulting firm Information Clearinghouse, Inc. (ICI), through its F&D Reports and Creditntell divisions and sister company FDARMS, is pleased to announce the launch of its new Quickview mobile application, currently available in both the Apple and Google App Stores.
The Quickview app serves as a credit manager's mobile toolbox, providing users with timely and credit-relevant data while on-the-go. Using their standard login information, current F&D Reports / Creditntell / ARMS subscribers can import their existing portfolio of accounts to access: credit insights into 16 retail segments, analytical overviews written by our industry experts, key financial data trends, credit scoring, payment scoring and six-month trending, and special alerts/updates.
Commenting on the new Quickview app, CEO Lawrence Sarf stated, "The business environment we operate in today demands that we have access to key information on virtually a 24/7/365 basis. Furthermore, senior credit executives need to be prepared with details on their major companies at a moment's notice. We have even heard stories of questions coming up on the elevator between floors. We have listened to what our client's have been saying, and the brand new Quickview app has now been fully vetted, beta tested, and come back with consistently high marks from test users. Once downloaded from the Google or Apple store, your handheld device provides a two-click path to the best crib-sheet ever."
Information Clearinghouse, Inc. (publisher of F&D Reports, Creditntell, & ARMS) is a leading retail credit consulting firm specializing in the analysis of public and private companies in numerous retail segments. The focus of its analysis is to deliver the key intelligence today's busy credit executive needs to make a highly informed decision without sifting through pages of non-essential data. To learn more, visit our websites at http://www.fdreports.com, http://www.creditntell.com, http://www.fdarms.com.