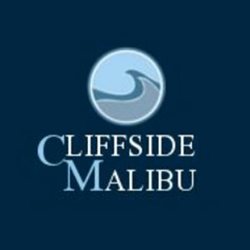 By loving our kids even through the clouds of our own pasts and current challenges, we can show our kids their value.
Malibu, CA (PRWEB) June 10, 2014
Cliffside Malibu Addiction Treatment Center founder and CEO, Richard Taite, publishes new advice for parents concerned about their children's substance abuse safety, from the perspective of a father and addictions professional. Taite, co-author of the book E nding Addiction for Good, draws on his experience as an addict in recovery to recommend teaching personal responsibility through love, thereby instilling in children a sense of their own value.
"I am also the proud father of a one-year-old boy and a four-year-old girl whom I love more than the sun and the moon – more than I love my own being. I am also the CEO of an addiction treatment center where I see the horrors of what can happen to human beings through their own bad choices and being taken advantage of by others," says Taite.
It is from this perspective that Taite hopes that this Father's Day and beyond, parents will love their kids "fiercely and fully".
"I can't protect them, not all the time," Taite says. "In this world of temptation and sometimes danger, the best I can hope is that my children will learn to become responsible for themselves."
By doing so, Taite suggests that children can help parents look at the world with a little less fear and a little more hope.
Continue reading Richard Taite's expert opinion on Father's Day, safety, and addiction at Cliffside Malibu.
Cliffside Malibu is the world's leading evidence-based addiction treatment center. Located in a private, ocean-view setting in Malibu, California, Cliffside is internationally recognized for its top-notch, personalized care and proven treatment protocol, based upon scientific principles derived from the world's leading thinkers in psychology, neuroscience, medicine, and whole-health practices Cliffside boasts a record of impeccable privacy in an era of celebrity rehab reality shows and newspaper headlines. For information about Cliffside Malibu's effective treatments and intervention services, please visit cliffsidemalibu.com or call 1- 800- 501-1988 24 hours a day.