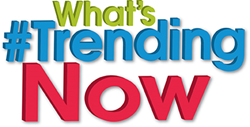 Choosing the best foods to eat both before and after a workout is one of the keys to maximizing your exercise results.
West Palm Beach, FL (PRWEB) June 10, 2014
With the first day of summer kicking off next week, many people are looking to slim down and get the most out of their workouts. Registered Dietitian and Fitness Magazine Contributor, Dawn Jackson Blatner, says "Choosing the best foods to eat both before and after a workout is one of the keys to maximizing your exercise results."
Blatner presented audiences with her favorite pre- and post- workout fixes to jumpstart the summer slim down:
BEFORE A WORKOUT:
1. Overnight Oats: Overnight oats are similar to regular oatmeal, but the biggest difference is that they're served cold. To make them, simply mix 1/2 cup rolled oats with 1 cup of dairy or plant-based milk and let soak in the fridge overnight. In the morning, top with fruits, nuts and/or yogurt.
Blatner notes, "Oatmeal is filled with fiber, so it'll gradually release energizing carbs into your bloodstream, to help maintain a steady stream of energy throughout a workout."
2. Raisins: Raisins help with boosting energy levels. "New studies have found that two tablespoons work just as well as sports gels to fuel your muscles pre-workout," adds Blatner.
3. Pomegranate Juice and/or Green Tea: Pomegranate juice before exercise can have some great benefits. A recent study found that healthy compounds in pomegranate juice, called polyphenols, may help decrease muscle soreness.
Blatner notes, "Green tea contains catechins, which is a substance that may increase fat burning during exercise."
AFTER A WOKOUT:
"The best recovery combination for your body is lean protein to repair muscles and carbohydrates to replenish energy," suggests Blatner.
1. Tuna: Blatner says, "My go-to protein after a workout is tuna," suggesting single serve StarKist Tuna Creations® as a convenient and tasty option.
StarKist Tuna Creations® come in a variety of flavors, like Sweet & Spicy and Ranch, and all are 110 calories or less. Each provides 12-16 grams of protein and is a natural source of omega-3s fatty acids. Omega 3-fatty acids may decrease the amount of fat the body stores and have been linked to decreased muscle soreness.
"You can keep these tuna pouches in your gym bag, tear them open and eat with whole grain crackers or toss on a salad and you are all set," adds Blatner.
2. Latte: Milk is the secret ingredient to this coffee house treat since it has both the protein and carbohydrates that the body craves post-workout. Easily make a latte by combining milk with tea or coffee.
"I enjoy iced versions since it's especially refreshing after a workout," says Blatner.
3. Green Smoothie: A new study found that a healthy compound in leafy green vegetables helps muscles work more efficiently. In a blender, puree 1 cup of leafy greens such as spinach or kale, 8 ounces of low-fat milk and 1/2 cup frozen unsweetened berries. "You can even freeze this smoothie into popsicles for a sweet treat," suggests Blatner.
For more information about inspirational recipe ideas, visit http://www.StarKist.com or check them out on Facebook.
About News Media Group Inc.
Founded in 2009, News Media Group Inc. (NMG) produces original television and radio programming with industry experts and celebrities that help public relations professionals gain media exposure for their brands and clients. Based in West Palm Beach, Fla., with studio locations in South Florida, New York and Los Angeles, News Media Group is a leader in organizing and producing high profile Co-Op and Exclusive Satellite Media Tours (SMTs), Radio Media Tours (RMTs) and Ground In-Studio Media Tours (GMT's) throughout the year with Fortune 500 and other leading companies and public relations agencies. NMG shares these trends with consumers through its technology website, KillerApps.TV, and its consumer lifestyle website, http://www.InTheNews.TV and their "What's #Trending Now" segments.
Visit http://www.newsmg.com to learn more.
Contact:
Karl Wayne, Executive Producer
News Media Group Inc.
(334) 440-6397
Karl(at)newsmg(dot)com