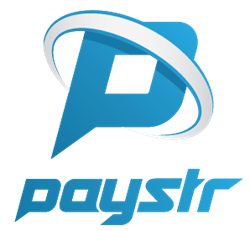 "For years now, people have asked for the Range Tips series and if it was available. Thanks to the Paystr platform, delivering digital golf instruction is now a reality."
Bay City, MI (PRWEB) June 10, 2014
World-famous golf instructor Rick Smith has teamed with Paystr, the digital download payment platform, to re-release digital editions of his popular Range Tips series of instructional videos. Unlike most digital videos sold in major online marketplaces such as Amazon or iTunes, Smith is selling these videos directly on his personal website. The videos, five in total, offer unique and practical methods of improving one's golf game and cater to both beginner and experienced players.
"I'm excited to bring these classic instructional videos into the digital age," Smith said. "For years now, people have asked for the Range Tips series and if it was available. Thanks to the Paystr platform, delivering digital golf instruction is now a reality."
"Rick has always been an innovator and a trailblazer in the golf instruction field. We are so excited to be joining forces with one of the top instructors in the world," said Kevin Golob, president of Paystr.
The videos are available at RickSmithGolf.com and include the following titles: Swing Foundations, Range Tips Volumes 1-3, and Advanced Player. The videos are viewable on all digital video players including mobile devices and personal computers.
Golf Digest currently ranks Rick Smith in the top 20 best golf instructors in the world. PGA Tour players regularly ranked Smith as a top 5 instructor on Tour. He has guided some of the most accomplished golfers in the world and major championship winners including Golfer of the Century Jack Nicklaus, Phil Mickelson, Lee Janzen, Vijay Singh, John Daly, Raymond Floyd, Paul Azinger and, Greg Norman. Smith has also coached PGA Tour winners Rocco Mediate, Jerry Kelly, Matt Kuchar, Rory Sabbitini, Brendan Steele, and Sang-Moon Bae, among many others.
Paystr is the premier direct-to-consumer digital download payment platform. It enables anyone to sell and distribute digital media directly from their website. Paystr offers comprehensive analytics on all sales and full-service customer support. The company is headquartered in Bay City, Michigan with offices in Las Vegas, Los Angeles, Detroit, and Philadelphia. For more information about Paystr, visit http://www.paystr.com or call (855) 972-9787 ext. 5.