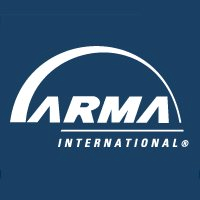 "Our primary goal is to answer the questions and remedy the pain points of today's information professionals, providing them with solutions and best practices to strategically address all of their organization's information governance needs."
Overland Park, KS (PRWEB) June 09, 2014
ARMA International, the authority on governing information as a strategic asset, has opened registration for its ARMA Live! Conference 2014 (ARMA 2014) to be held October 26-28, in San Diego, California.
The conference will feature more than 70 education programs presented by experts in the legal, information technology (IT), and information management professions, as well as an Expo Hall boasting more than 150 top-tier exhibitors showcasing the latest offerings, from technology to data retention and storage.
"Conference attendees will be able to see the industry's emerging technologies and understand how to implement them into their day-to-day business strategies," said Marilyn Bier, CEO. "Our primary goal is to answer the questions and remedy the pain points of today's information professionals, providing them with solutions and best practices to strategically address all of their organization's information governance needs."
New Conference Highlights Will Include:

Opening keynote by Rick Smolan, New York Times best-selling author
Designation Academy, pre-conference sessions for professionals eyeing their next designation
Education tracks featuring sessions for audit, compliance, and privacy professionals
Pricing discounts for early registration and hotel reservations
Recommended Attendees

Records managers
Records analysts
IT managers
IT developers
Industry consultants
Archivists
Attorneys
Legal assistants
In-house counsel
Chief information officers
Industries Represented

Legal
Government
Healthcare
Financial services
Manufacturing
Contracting
Energy
Utilities
Education
Consulting
Insurance
For more information about ARMA Live! Conference 2014 or to register, visit http://www.arma.org/conference!
Press
Press passes are available for editors, writers, bloggers, and other media interested in the information management industry. For a pass, e-mail your credentials to K.C. O'Rourke at kc.orourke(at)armaintl(dot)org.
About ARMA International
ARMA International (http://www.arma.org) is a not-for-profit professional association and the authority on governing information as a strategic asset. Formed in 1955, ARMA International is the oldest and largest association for the records and information management profession with a current international membership of more than 27,000. It provides education, publications, and information on the efficient maintenance, retrieval, and preservation of vital information created in public and private organizations in all sectors of the economy. It also publishes the award-winning Information Management magazine.
# # #