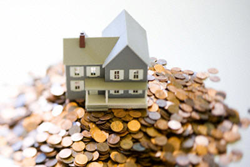 You can trust our independent networks expertise, commitment to your financial prosperity, and strong professional ethics to give you the financial advisement you need and trust
Cherry Hill, NJ (PRWEB) June 10, 2014
When planning their estate, people should keep in mind the tax burdens involved, according to experienced wealth planner Brent Meyer. There are many tax liabilities at the federal and state levels that can impose heavy expenses on someone's estate. For effective estate planning, Safe Money Resource offers a free guidebook that discusses these taxes, how they may affect an individual's estate, and some ways to minimize their effects.
"Estate planning can be very complicated. It's all too easy to be overwhelmed by all that's involved," said Meyer, President and co-founder of Safe Money Resource. "Aside from the well-known 'death tax', there are actually many other tax liabilities which can have a heavy bearing on your estate planning. These tax liabilities vary from state-to-state, and they are quite heavy-handed at the federal level."
For helping individuals and families, Brent Meyer provides a comprehensive range of information in the guidebook. The guidebook covers what estate-related taxes are, how they function, their effects upon someone's estate, and methods for planning an estate in a way that minimizes or goes around those effects. It also spells out effective questions to ask a financial advisor about effective estate-planning.
Other content in the guidebook includes:

Transfer taxes and their effects
State death taxes and how they come into play
Unified tax systems and how they affect an estate's tax liability
State gift taxes and state generation-skipping transfer taxes
Numerous federal taxes, including federal income taxes and federal generation-skipping transfer taxes
Other essential information for making informed decisions about one's estate
Lots of helpful information and the free guidebook about effective estate planning can be found at the Safe Money Resource website: http://safemoney.com/estate-planning.
"In order to mitigate their influence, it's really best to know the ins-and-outs of every tax measure and how to best deal with each of them," Meyer continued. "That's why we offer this free resource for fully understanding all that's involved. Our team believes that families should be fully educated about everything that's involved with estate planning, as education truly is empowering. We're here to give them the resources and guidance they need."
Safe Money Resource is fully committed to being a one-stop education center for investors and their families. On top of the content about estate planning, comprehensive information and resources about other areas of long-term financial planning can be found at SafeMoney.com, as well. The website is stocked with up-to-date information on annuities, life insurance, social security, IRAs, and the other investor options available for a guaranteed lifetime income.
On top of its educational mission, Safe Money Resource also functions as a small network of independent, qualified financial advisors who are completely committed to their clients' long-term financial security. To ensure they are professionals who are completely committed to their clients' needs, Safe Money Resource has vigorously examined every network member's track record for established expertise, a steadfast commitment to only the highest professional ethics, and a "clients first" mentality. Known as the "Safe Money Approval" process, in this process every member of Safe Money Resource is carefully vetted for ethics, integrity, trustworthiness, and capability before they are allowed to join the network.
Once they join, these "Safe Money Approved" professionals pledge to hold themselves to a strict code of professional ethics and complete service disclosure. Safe Money Resource's trustworthy independent network stands out from other financial advisors, too, in that they are independent financial planners. Many other financial planners are "captive" parties, meaning they are able to only offer financial products from one insurance carrier. Also, these financial planners are not always aware of the downsides of their insurance carrier's products, as the downsides are not always listed in the insurance company's literature.
Since they are independent advisors, Safe Money Resource's network is able to offer a wide range of financial products from multiple insurance carriers. They can highlight the advantages and disadvantages of these various financial products. Safe Money Resources' client-minded professionals are therefore better-suited to offering investor options that are crafted to an individual's unique financial aspirations and needs.
"Because a client's well-being is our foremost priority, our team members will never act with ulterior motives or will never keep a client in the dark about an investment strategy that may not be a good fit for him or her. After all, there is no foolproof investor option that equally fits the needs of all investors," explained Meyer. "You can trust our team's expertise, commitment to your financial prosperity, and strong professional ethics to give you the financial advisement you need and trust."