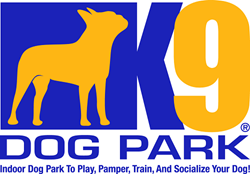 K9 Dog Park is now a full-service dog care facility serving San Diego's North County
Escondido, CA (PRWEB) June 10, 2014
K9 Dog Park announced today that it has began providing low-cost vaccinations for dogs including: Rattlesnake, DHLPP, Bordatella, and Rabies. To obtain low cost vaccinations for their dog the client simply needs to register for one of the upcoming vaccination clinics that are held at K9 Dog Park, 2750 Auto Park Way, Suite 22, Escondido, CA 92029. Under the program, clients can obtain vaccinations for their dogs as well as have a microchip inserted. The costs for each provided service is:
Bordatella: $18.00
DHLPP: [for Distemper, Hepatitis (CAV-2), Leptospirosis, Parainfluenza, Parvovirus (combined canine vaccine)] $18.00
Rabies (includes certificate): $21.00
Rattlesnake: $29.00
Microchip (Includes registration): $58.00
Penny DiLoreto, owner of K9 Dog Park stated: "The San Diego North County cities of Escondido and San Marcos, CA have long needed a full-service dog care facility and now they have it in K9 Dog Park. Vaccinations and microchip insertion now compliment our other services of doggie daycare, overnight dog boarding, dog grooming and dog training. We are proud to have partnered with Janet Moston, DVM to provide the veterinary expertise required allowing our clients complete confidence in these complimentary added services."
ABOUT K9 DOG PARK:
K9 Dog Park, owned by Penny DiLoreto and her husband David, offers a range of services including doggie daycare, overnight dog boarding, dog grooming, and dog-training classes.
Doggie Daycare at K9 Dog Park is a fun and interactive experience for your canine. The personnel at K9 Dog Park's Doggie Daycare center provides much more than just a place for your dog to linger while you are at work or away because of the innovative programs designed to engage dog with dog, dog with human, and dog with interactive fun and learning. As you can see from this real-life photo the doggie daycare personnel at K9 Dog Park love their work and they love dogs. This is the foundation from which all activities at K9 Dog Park's Doggie Daycare builds upon.
Overnight dog boarding at K9 Dog Park is cage-free, quaint and more like a Bed and Breakfast than an overnight dog boarding facility. Each of the overnight dog boarding suites at K9 Dog Park is themed and spacious. Based upon availability, overnight dog boarding clients may choose from the Papered Paws, Sweetheart, Dog Father, Best In Show, Top Dog or Safari suite. The attractive surroundings, comfortable purified air, air-conditioned, and daily disinfected suites leave our four-legged and two-legged clients comfortable during vacations, holidays, business trips or fun get-a-ways if the dog can't make the trip.
K9 Dog Park offers dog grooming services for all breeds and sizes of dogs. There is a keen attention to detail in every aspect because the groomers are experienced, caring and love what they do. From a Boston Terrier's bath and brush to a Standard Poodle's complete groom with balls and top knot, to the Lion cut on other breeds, the groomers and K9 Dog Park know what they are doing. Clients know that K9 Dog Park places the dog's safety & well-being as the highest of importance while doing the groom to the owner's expectation.
Dog training classes include-Therapy Dog, Service Dog, Behavior Adjustment Training, Problem Solving, AKC-STAR Puppy, AKC-Canine Good Citizen, Snake Avoidance, Trick and others in its indoor facility. The couple pioneered snake avoidance training without the use of shock-collars, Behavior Adjustment Training for reactive dogs, and "La Paws" training to help create a safe environment for infants, toddlers and the family dog before developing The Magic Wand.
K9 Dog Park offers dog obedience training for all dogs from puppy through adult and training curriculum from the obedient to the fearful and even aggressive. For puppies we offer American Kennel Club's S.T.A.R. Puppy Training. This training teaches the dog as well as the owner and leaves both with the appropriate foundation for years of proper obedience.