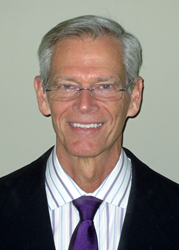 Palm Beach, FL (PRWEB) June 10, 2014
Top anesthesiologists will gather June 13-15, 2014, for the annual conference of the Florida Society of Anesthesiologists (FSA) to discuss trends and practices in the field and tools for safeguarding patient care and safety. Topics to be covered include Ethical Considerations with Drug Shortages and Impacts of Health Care Reform on Patient Care. The meeting will take place at the Breakers Resort in Palm Beach, Florida, and Kurt Markgraf, M.D., will receive the Distinguished Service Award, the Society's top honor.
"I am proud to present this year's Distinguished Service Award to Dr. Kurt Markgraf," said FSA President, M.D., FSA President. "Kurt is a past president of the FSA and he has remained very active as our chairman of legislative affairs which is no small task given the formidable political and regulatory trials we have faced over the last decade. With Kurt's knowledgeable and calm hand on the tiller, the FSA has successfully navigated some very choppy waters," Dr. Epstein said.
The Distinguished Service Award is the highest tribute the Society can pay to an FSA member for outstanding clinical, educational or scientific achievement, contribution to the specialty and exemplary service to the Society. Dr. Markgraf is the current Chair of the Department of Anesthesiology at Lee Memorial Hospital and is a partner at Medical Anesthesia and Pain Management Associates.
Also at the meeting, FSA president-elect Jeffrey Jacobs, M.D., will address the causes and ethical implications involved with the current drug shortages affecting anesthesia providers. According to a 2012 ASA study, nearly 98% of anesthesiologists at the time of the survey were currently experiencing a shortage of at least one anesthesia drug. Amid such drug shortages 96.3% have had to use alternative drugs, over half have had to change procedures in some way and over 10% have had to postpone or cancel cases. Dr. Jacobs will give an update on the status of the shortage and will address what physicians can do in their daily practice, through education and legislative involvement.
FSA member Saurin Shah, M.D., will cover the topic of perioperative management in the Affordable Care Act era and will discuss the impacts of health care reform on patient care before, during and after surgery and also the growing role of the anesthesiologist in the management of the perioperative environment.
Joining the meeting again this year will be Congressman Andy Harris, M.D., R-Maryland. Congressman Harris brings a unique perspective on current topics in the U.S. healthcare system given his background as the only anesthesiologist in the U.S. Congress.
The 3-day program will include additional panel sessions, over 40 cutting edge research abstracts will be presented and the exhibit hall will feature the latest technological advances in the field of anesthesiology. For more information, visit http://www.fsahq.org.
*****
About Dr. Kurt Markgraf
Dr. Markgraf is a native of Florida having been born and raised in Largo. He obtained a Bachelor of Arts Degree in 1978, majoring in Chemistry, from Maryville College, Maryville TN. After a brief stint as a chemist for USS Agrichemicals in central Florida, he entered the Bioengineering program at Clemson University, SC. He was awarded the Master of Science degree in 1982. It was at this time that he chose to apply to medical school. He worked at Parke Davis, Orthopedics Division, during the application process.
Dr. Markgraf completed his Medical Degree at the Medical College of Georgia, Augusta GA in 1987. He interned at Georgia Baptist Hospital in Atlanta before residency in anesthesiology at the University of Alabama in Birmingham. At the completion of his residency, he returned to Florida and entered private practice in 1991. He was certified as a Diplomat by the American Board of Anesthesiology in 1992 and successfully completed the Program for Recertification in 2009.
Since entering private practice, Dr. Markgraf has been associated with, and is a partner of, Medical Anesthesia and Pain Management Associates. Their group provides the anesthesia services for Lee Memorial Health System. His practice is primarily at Lee Memorial Hospital; he is the current Chair of the Department of Anesthesiology. Lee Memorial is a Level II trauma center; additionally it has an extensive total joint program. A significant portion of Dr. Markgraf's practice involves regional anesthesia for perioperative pain relief.
Dr. Markgraf became a member of the FSA in 1991. He joined the FSA Board in 1996 at the encouragement of a senior partner and past FSA President, Larry Garrett MD. He has served the FSA in multiple capacities, including that of FSA President in 2007-2008. The majority of his activity has focused on legislative issues impacting the practice of anesthesiology. He currently serves as Chair of both the Legislative and Political Action Committees. Dr. Markgraf has also represented Florida on the national level over many years serving as a delegate to the ASA House and the ASA Legislative Conferences.
Dr. Markgraf resides in Fort Myers with his wife Becky. Becky is from Birmingham and is a RN. She is employed by LMHS as a supervisor of Clinical Documentation Improvement. They have 2 children, Melissa, a rising senior at UF, and Max, a rising senior at Fort Myers HS.
About Congressman Andy Harris, M.D.
Congressman Andy Harris, M.D.,(MD-01) is the first and only anesthesiologist ever elected to serve in the United States House of Representatives. Dr. Harris is the only physician on the House Appropriations Committee and serves on the health subcommittee that oversees the entire budget for the Department of Health and Human Services. Before being elected to Congress, Dr. Harris worked for almost thirty years at the Johns Hopkins Hospital where he held the position of associate professor of anesthesiology and critical care medicine and chaired the department of obstetric anesthesia. He also served twelve years in the Maryland State Senate. For more information, please visit http://www.harris.house.gov.
About the Florida Society of Anesthesiologists
The Florida Society of Anesthesiologists upholds the highest standards of anesthesia care and patient advocacy by promoting research, education, and innovation. FSA's principals are rooted in the preservation of patient safety for all Floridians undergoing surgical, obstetric, or invasive procedures. For more information about the society, please visit http://www.fsahq.org.