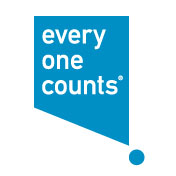 Everyone Counts is thrilled to deliver members of the Television Academy a secure and modern way to vote for the Emmy's.
San Diego, CA (PRWEB) June 10, 2014
Members of the Television Academy of Arts and Sciences will be able to vote online today for the first time in Academy history, as nomination voting for the 66th Prime Emmy Awards opens using Everyone Counts' eLect® software.
Over 16,000 Academy members will vote in more than 90 categories, from the convenience of their own homes on their own devices. The Television Academy expects the new online voting system will make it easier for the eligible voting members to take part in the awards process, including those who live overseas or have experienced problems with domestic mail service.
"This migration to an all-digital, online voting procedure will ensure that voting is easy, private and secure," said Television Academy Chairman and CEO Bruce Rosenblum. "This is all part of our ongoing mission to activate greater member engagement."
Everyone Counts industry-leading Software as a Service voting platform eLect has been improving voting processes for governments and member organizations throughout the world since 1997. When compared with voting by mail, eLect increases participation, while improving security, access for voters and auditability of the voting process.
"Everyone Counts is thrilled to deliver members of the Television Academy a secure and modern way to vote for the Emmy's at this important time in the evolution of television," said Lori Steele, Everyone Counts Founder, Chairman and CEO. "Advanced technologies are transforming every element of how people engage with the art of television programming. Everyone Counts does the same for voting. Our state of the art voting solutions bring modern technical advances to long-standing traditions that people value, increasing convenience and security, while enhancing the user experience."
###
About Everyone Counts:
Everyone Counts is disrupting the $31 billion elections industry and migrating government and private-sector elections worldwide to its Software as a Service (SaaS) model. The company provided election services to nearly 100 election jurisdictions across the US in the 2012 Presidential election, pioneered the first use of iPads for voting in the State of Oregon in 2011 and 2012, and provided the largest ever online voting to-date in a government election, in the State of New South Wales, Australia in 2011. Bosnia-Herzegovina provided Everyone Counts' voting systems to citizens with disabilities in a Pilot election, so that they could vote privately and independently for the first time. 2013 saw Everyone Counts taking stewardship of the State of New Jersey's Voter Registration System, as well as providing online voting for the iconic Academy Awards, which resulted in their highest voter participation ever. In 2014, Everyone Counts will transition the Emmy Awards to online voting, as well as work with South Dakota and Arizona to improve voting for Military Overseas voters.