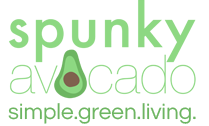 Matthews, NC (PRWEB) June 11, 2014
Two holistic health and lifestyle coaches expand beyond their traditional role of clean eating and attack the habit of over-consumption through their Suburban Smackdown Challenge. Spunky Avocado's Amy Taylor and Niki Hitch share both families' vows to buy nothing new for half a year, with the exception of food and bare necessities.
Eight birthdays, end-of-year teacher gifts, summer vacations and back-to-school shopping: These many opportunities to shop, purchase and repeat were the very reasons why the two relatively normal suburban families in Charlotte wanted to find a way to live more by buying less. This desire to reduce their consumption and household waste, and to teach their children a better way, birthed the idea of the Suburban Smackdown, a family challenge of buying nothing new for six months.
"We wanted to minimize consumption and maximize happiness," Hitch said. "What better way to do that than by focusing on things that matter, like family, friends and experiences."
To chronicle their families' journey, Taylor and Hitch launched Spunky Avocado in spring 2014 with posts like "Confessions of a Mostly Reformed Clothes Horse" and "2000 Square Feet Too Many". The site also features healthy recipes, which are central to health and lifestyle coaching.
Before embarking on the Challenge, both families underwent a month-long purge to rid their homes of excess baggage and clutter that was weighing them down. Following the purge, the two families committed to buying nothing new for six months. Exceptions were made only for essentials like toilet paper, personal hygiene items, medications, required uniforms and school supplies and repairs or replacement parts to a survival need, such as a stove or refrigerator.
"Getting others on board and inspiring them to look more deeply at their own consumption habits is an essential part of the Spunky Avocado mission," Taylor said. "It is a hard look at all the stuff in our lives."
Spunky Avocado discussed the Suburban Smackdown on WCNC's "Charlotte Today" on June 3rd. Click here to view the segment. For additional information or to follow or join these two families on their Suburban Smackdown journey, visit http://www.spunkyavocado.com.
Spunky Avocado is a health and lifestyle website and blog run by two certified Holistic Health and Lifestyle Coaches. Spunky Avocado encourages healthy eating and simple, green living through healthy recipes, blogs and product suggestions.