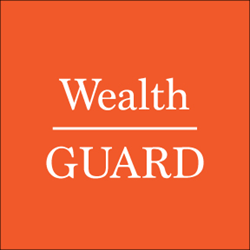 The system that we have put into place along with our strategic partners will offer investment firms a greater level of confidence with their new hires while also satisfying these new obligations set by FINRA," WealthGuard Founder and CEO Roger Gershman
San Francisco, California (PRWEB) June 10, 2014
San Francisco-based WealthGuard Inc.,an independent financial consultancy that performs intensive due diligence of financial advisors, money managers and brokers is offering to help investment firms meet the newly established hiring threshold standards set forth by FINRA with regards to performing required background checks on financial advisors.
WealthGuard's decision comes on the heels of FINRA's April 24 announcement that its Board of Governors approved amendments to its supervision rule that will expand the obligations of member firms to check the background of financial advisors applying for FINRA registration, including first-time applications and transfers.
WealthGuard's solution addresses the FINRA regulation expansion of its supervision rule by offering to work in conjunction with its strategic partners, security firm MSA Investigations and investment firm consultant Smart Impact. As a result of the alliance, WealthGuard will be able to offer individual investment firms detailed reports on advisors being considered for hire or transferring from another office.
"The system that we have put into place along with our strategic partners will offer investment firms a greater level of confidence with their new hires while also satisfying these new obligations set by FINRA," WealthGuard Founder and CEO Roger Gershman said.
Former FBI special agent Neil Moran, who heads the MSA Investigations, added "the inclusion of more substantive and accurate information certainly paints a clearer picture of an advisor for firms and investors alike."
WealthGuard's reports will not only contain the advisor's work history, basic personal information, criminal background, and professional background checks, but will also contain a detailed account of the candidate's practice with a third-party rating of their overall value to the hiring firm.
Under the new rule, firms are being required to perform background checks in order to verify the accuracy and completeness of the information contained in an applicant's Form U4. Firms will also be required to adopt written procedures in this area that include searching public criminal and financial records.
WealthGuard's due diligence reports will not only help firms be better equipped to address these new FINRA regulations, but will also provide added insight regarding the advisors they hire.
"We believe we have made the process easier for these firms to better understand and value candidates that may be considered to represent the interests of those firms," Gershman said. "The more information surrounding their candidates that is available, the better firms can price them; and our intensive due diligence reports not only satisfies the regulators' concerns but also provides a competitive advantage for the hiring firms."
About WealthGuard
WealthGuard Inc. is an independent consultancy firm that helps individual investors make better-informed decisions about the financial guidance they receive through unbiased analysis of advisors' performance, commissions, fees, and solicited products. WealthGuard serves only the best interests of its clients, not advisors, banks or brokerage firms. To contact WealthGuard Inc., call 888-802-3935 or visit its website at http://www.wealthguardinc.com.
For more information about WealthGuard, Inc.
Web: http://www.wealthguardinc.com
Phone: 888-802-3935
Twitter: @WealthGuardInc
Facebook: http://www.facebook.com/WealthguardInc
To find MSA Investigations:
Web: http://www.msainvestigations.com/
Phone: 212-480-4050
Email: info(at)msainvestigations(dot)com
Twitter: @MSAInvestigator