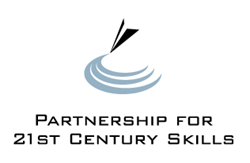 Washington, DC (PRWEB) June 10, 2014
P21, the national leader advocating for 21st century readiness for all students, urged congressional appropriators this week to recognize college & career readiness – equipping all students with knowledge and skills - as the overarching objective of federal education policy and investments.
P21, a broad coalition of education, business, nonprofit, and policy leaders, is committed to ensuring that all students graduate with deep content knowledge, and the creativity, communication, collaboration, and critical thinking skills, required for postsecondary success in college, career, and citizenship. Guided by this important national objective and a desire to promote new approaches to teaching and learning, P21 supports cutting edge research, and promotes evidence based education policy and practice changes.
Preparing students to meet states college and career ready standards will require a range of important policy and practice reforms, including a stronger focus on high quality early learning, new strategies for building educator and school leader capacity, implementation of expanded learning time models, developing and using more educationally appropriate assessment systems, and using data to tailor instruction and deliver targeted tools and resources to teachers and students.
P21 urges Congress to support current state and district college and career ready standards and reforms, and strongly consider the following recommendations:

Recognize college and career readiness, including students' acquisition of knowledge and skills, as the core goal underpinning federal education and relevant workforce development programs.
Invest greater resources in high quality, birth-to-five early learning programs for the nation's youngest learners.
Support state and local efforts to significantly expand learning time.
Provide additional funding for ESEA Title II and the Teacher Incentive Fund to ensure federal programs build educator and leader capacity to help students acquire knowledge and skills.
Increase funding for the Enhanced Assessments Instruments program to support the development of more valid and reliable measures of a student's knowledge and ability to apply a range of skills.
Studies show that far too many students leave school unprepared for the next stage of their lives, lacking the full breadth of knowledge and skills for higher education or work. Addressing this challenge will require close federal, state, and district coordination and partnership, including a shared vision of student success. P21 supports establishing a clear federal commitment for skills acquisition, supported by adequate funding, which will help prevent costly higher education remediation and workforce retraining.
See the full comments on our website: http://www.p21.org/our-work/advocacy.
About P21: P21 is a national organization that advocates for 21st century readiness for every student. As the United States continues to compete in a global economy that demands innovation, P21 and its members provide tools and resources to help the U.S. education system keep up by fusing the 3Rs and 4Cs (critical thinking and problem solving, communication, collaboration, and creativity and innovation). While leading districts and schools are already doing this (see Exemplar Program), P21 advocates for local, state and federal policies that support this approach for every school. http://www.p21.org
P21 Members: American Camp Association, Apple Inc., Bahcesehir K-12 Schools, Cable in the Classroom, The College Board, Common Sense Media, Crayola, Destination Imagination, EdLeader21, EF Education, Education Networks of America, Fisher-Price, Ford Motor Company Fund, Gale Cengage Learning, Goddard Systems Inc., Intel Corporation, JP – Inspiring Knowledge, Learning.com, LEGO Education, National Board for Professional Teaching Standards, National Education Association, PBS, Pearson Foundation, People to People Ambassador Programs, Project Management Institute Educational Foundation, U.S. Fund for UNICEF, VIF International Education, and The Walt Disney Company.
P21 Leadership States: Arizona, California, Illinois, Iowa, Kansas, Kentucky, Louisiana, Maine, Massachusetts, Nevada, New Jersey, North Carolina, Ohio, Oklahoma, South Carolina, South Dakota, Vermont, West Virginia and Wisconsin.