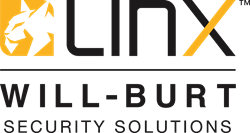 The LINX Predator Elite Command and Control Platform has utilized Windows 7 PRO, 64-bit and Windows Server 2008 R2, 64-bit since 2010
Orrville, Ohio (PRWEB) June 11, 2014
Command and control platforms are at risk that reside on an outdated Windows XP operating system. Microsoft eliminated XP support and security updates April 8th, 2014. Every day a security platform remains on an unprotected XP operating system it is putting your entire ACS/IDS network at risk. The LINX Predator Elite Command and Control Platform utilize Windows 7 PRO, 64-bit and Windows Server 2008 R2, 64-bit since 2010 and is certified by the USAF as the only PL-1N asset protection solution.
The flexible architecture of LINX and its support of protocols such as SEIWG and industry standard XML allows for seamless integration of a plethora of third party security technologies and devices. LINX Predator Elite is a truly integrated, Command and Control platform, providing security from the desktop, to the perimeter and beyond.
Contact a LINX business development manager today at 717-227-0835 or to see a full list of Certified LINX VARs, go to http://www.willburt.com/support/linx-certified-value-added-resellers-vars/.
The Will-Burt Company (http://www.willburt.com/), located in Orrville, Ohio, USA, is the world's premier manufacturer of mobile telescoping mast and tower solutions. We offer virtually every payload elevation and integration solution from the three top brands; Will-Burt, GEROH and Integrated Tower Solutions (ITS) – for military, fire, cellular, broadcast, entertainment and other applications. Will-Burt's LINX security solutions provide integrated access control and intrusion detection certified to protect critical assets. Will-Burt also designs and manufactures military and other shelters made of all-composite materials that deliver higher performance at lower life cycle cost than metal or partial composite shelters. Will-Burt offers a variety of metal fabrication and manufacturing services backed by an ISO 9001:2008 certified quality system. Incorporated in 1918, Will-Burt is 100% employee-owned and is classified as a small business.