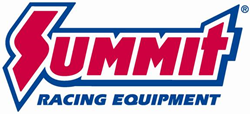 Tallmadge, OH (PRWEB) June 18, 2014
These new products available at Summit Racing are ideal for the truck enthusiast looking to add that extra touch to his vehicle or improve its towing and hauling capacity.
AMERICAN FORCE WHEELS
With 60 distinct styles and 415 variations to choose from, chances are darn good that Summit Racing has an American Force wheel to fit any truck owner's tastes. Forged from 6061 aluminum, the one-piece wheels are ideal for vehicles that tow or haul heavy loads. American Force is so confident that its wheels are the strongest you can buy, it puts a lifetime structural guarantee on them.
UPGRADES FOR 2014 CHEVY/GMC 2500HD PICKUPS
Summit Racing has plenty of performance, suspension, appearance, and towing upgrades for the latest GM pickups. We're highlighting the 2500HDs here because they are a popular choice for guys that tow a race car or a trailer of ATVs and make frequent visits to the home improvement store. We're talking tuners, lift kits, step bars, and more.
SUMMIT RACING HEAT SINK TRANSMISSION COOLER
A Summit Racing Heat Sink Transmission Cooler can keep fluid temperatures in check. The aluminum dual-pass cooler has internal and external cooling fins. The internal fins act as a heat sink to literally soak up heat from the fluid, even if the cooler is not sitting in an area that gets good airflow.
Summit Racing Equipment
SummitRacing.com
1-800-230-3030