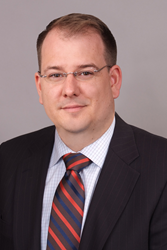 West Hartford, Connecticut (PRWEB) June 10, 2014
On May 15, 2014 the Internal Revenue Service (IRS) released a General Legal Advice Memorandum (GLAM) addressing manufacturer incentive payments to auto dealers for facility upgrades. The issue of manufacturer payments to dealers has been a source of confusion and frustration for many years. Manufacturers often tout these payments as a "reimbursement" to the dealer for upgrading their facilities to meet manufacturer requirements. It is not uncommon for auto dealers to assume that these reimbursements should be used to offset the cost of the project, versus treating the payment as taxable income.
The GLAM provides cover to tax advisors, as they now have a document to cite indicating that these payments are always taxable. However, dealers and their advisors should be aware of the narrow scope of the GLAM. The GLAM explores three situations and specific fact patterns in each situation. Clearly more than three manufacturers exist and even more line makes exists, each with its own unique program. To further this, individual manufacturer programs may vary from state-to-state due to state franchise laws, so the same manufacturer program may be different in different states.
After laying out the facts of the three situations the GLAM reaches conclusions that address the arguments put forth by numerous taxpayers asserting that these payments were something other than taxable income. A summary of the GLAM conclusions are as follows:
Payments are Gross Income – The dealer must recognize these payments as received or properly accrue these payments.
Reimbursement of Facility Upgrades – The dealer should not reduce the basis of the constructed property, but instead recognize the payments as taxable income.
Inventory Purchase Price Adjustments – The contracts reviewed by IRS are for the purpose of incentivizing dealers to make facility upgrades and therefore should not be treated as a reduction of the cost of inventories.
Nonshareholder Contributions to Capital – The most taxpayer friendly position reviewed by the IRS. In this scenario a taxpayer treats manufacturer payments as a capital contribution and depreciates the entire cost of the construction project (no netting). The IRS concludes that this position is inappropriate.
While it may be difficult to disagree with the IRS conclusions reached on the specific fact patterns provided, auto dealers need to consider their specific situation. The IRS most likely was only able to obtain three manufacturer image upgrade program agreements and therefore only addressed the agreements that they had access too. When discussing these arrangements with manufacturers dealers should consider alternate arrangements that provide greater tax benefits. In conclusion, while the GLAM provides some needed guidance it does not explore all of the possible manufacturer programs available.
For more information, please contact Rick Parmelee at 860-570-6492 or rparmelee(at)blumshapiro(dot)com.
About BlumShapiro Auto Dealer Services Group: BlumShapiro's team of 15 experienced specialists provides services for more than 120 auto dealerships in Connecticut, Massachusetts and Rhode Island. From traditional accounting and auditing, to tax, financial planning and business consulting services, BlumShapiro's team of professionals can meet just about any business need your auto dealership has.
Disclaimer: Under U.S. Treasury Department guidelines, we hereby inform you that (1) any tax advice contained in this communication is not intended or written to be used, and cannot be used by you, for the purpose of avoiding penalties that may be imposed on you by the Internal Revenue Service (or state and local or other tax authorities), and (2) no part of any tax advice contained in this communication is intended to be used, and cannot be used, by any party to promote, market or recommend any transaction or tax-related matter(s) addressed herein without the express and written consent of Blum, Shapiro & Company, P.C.