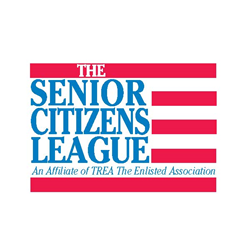 "Time has almost run out the Social Security disability program," says TSCL Chairman, Ed Cates.
Alexandria, VA (PRWEB) June 11, 2014
A new survey by The Senior Citizens League (TSCL) found clear support for two proposals that would provide decades of solvency to Social Security. Sixty-five percent of seniors responding strongly favor increasing the limit on taxable earnings, which currently allows high earners to escape paying Social Security taxes on earnings higher than $117,000. In addition, 78 percent strongly favor prohibiting payment of Social Security benefits based on earnings from jobs illegally worked by undocumented immigrants under invalid or fraudulent Social Security numbers.
"Time has almost run out the Social Security disability program," says TSCL Chairman, Ed Cates. "Insolvency is only two years away," he notes. If Congress does nothing and the disability trust fund runs out, then the benefits would be cut by about 20% according to the Congressional Research Service.
For years, the Social Security Trustees forecast that the disability insurance (DI) program would become fully insolvent by 2016. The Congressional Budget Office more recently forecast that the program would run out by 2017. "But so far Congress has not made public how it intends to fix the disability program," Cates points out. "Voters have a right to free and open debate, since the next Congress will likely be tasked with addressing the looming insolvency," Cates says.
One of the most likely actions that Congress may take is to "borrow," or otherwise temporarily reallocate payroll taxes originally destined for the retirement program to cover disability benefits instead. "That fix has virtually no support among seniors," Cates warns. According to a recent TSCL monthly poll, — less than one percent of seniors favored the idea. Congress has taken such action 11 times in the past to delay exhaustion of the DI trust fund. But doing so now is more difficult since the retirement program has started to pay out more in benefits than it receives in payroll taxes, and the move would worsen retirement program financing more quickly.
According to the Social Security Administration, increasing the limit on taxable earnings would go a long way toward restoring decades of solvency to both the disability and retirement trust funds. Workers currently pay a 6.2 percent payroll tax on earnings up to $117,000, which is matched by employers. The vast majority of workers earns less than $117,00 and pays the tax on all of their earnings. "But consider the individual earning $317,000," Cates explains. "That individual would pay Social Security taxes on $117,000 in earnings and no Social Security taxes at all on the remaining $200,000," he notes.
The proposal to prohibit payment of Social Security benefits based on unauthorized work under fraudulent Social Security numbers is a provision of immigration reform legislation that passed last year in the Senate. Under current law, immigrants who receive work authorization at some point, and valid Social Security numbers, can qualify for Social Security benefits with enough years of earnings. Currently the Social Security Administration uses all earnings to determine entitlement to benefits, even if the earnings were from jobs worked illegally using invalid or fraudulent Social Security numbers. "Seniors believe that document fraud should not be rewarded when millions of seniors and disabled beneficiaries who paid into Social Security the legal way face benefit cuts," Cates points out.
Social Security disability insurance is funded through federal payroll taxes providing income to about 11 million disabled adults and dependents based on individuals' earnings and work history. According to the Congressional Budget Office, a growing share of the government's spending for Social Security is going to pay for disability benefits. Between 1990 and 2012, the ratio of disabled recipients to retirees changed dramatically, increasing 112.5%, from 3.2 to 6.7 beneficiaries per 100 covered workers. The average monthly benefit of disabled workers is about $1,146.00.
TSCL urges seniors to get involved this election year. Ask Congressional candidates what their plan is to address Social Security disability program funding issues. To learn more or participate in polls, visit TSCL's website at http://www.SeniorsLeague.org.
###
With about 1 million supporters, The Senior Citizens League is one of the nation's largest nonpartisan seniors groups. Located just outside Washington, D.C., its mission is to promote and assist members and supporters, to educate and alert senior citizens about their rights and freedoms as U.S. Citizens, and to protect and defend the benefits senior citizens have earned and paid for. The Senior Citizens League is a proud affiliate of TREA The Enlisted Association. Please visit http://www.SeniorsLeague.org or call 1-800-333-8725 for more information.