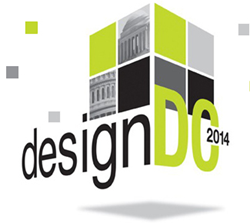 Reston, VA (PRWEB) June 11, 2014
June R. Jewell, CPA, President & CEO of Acuity Business Solutions, a Deltek Premier Partner will present "Elevating a Project Manager to a Business Manager" to Washington's architects, engineers, designers, planners, and building industry professionals at the 19th Annual DesignDC Conference.
This year's conference will include three full days of high impact networking, continuing education seminars, and architectural tours of the city's most impressive high-performance buildings. Attendees will connect with the latest technology, projects, and practitioners, through content and an interactive tradeshow featuring over 70 exhibitors.
If you are a Project Manager looking to take the next step in your career, or an executive interested in furthering the growth of key people in your organization, then this is the seminar for you. Join June on October 2nd from 8:30 a.m. – 10:00 a.m. as she dives in to take a closer look into your firm's culture and unveil how it contributes to poor financial performance while presenting tools and techniques to help Project Managers to improve accountability and increase project profitability.
Project Managers are the key to building a sustainable and successful organization. They not only serve as the primary point of contact for clients, but they are also the front-runners of change. Ms. Jewell's session will take your Project Managers (PMs) to the next level by increasing their financial management acumen, and providing detailed ideas and steps to improve their financial success.
After the completion of this presentation, attendees will be able to: Evaluate the challenges that cause many Project Managers to struggle with project profitability; Understand the reasons that projects go over budget; Review the financial aspects of project management that PMs need to know to be successful; Learn how technology can help Project Managers deliver more profitable projects; Develop some best practices to help Project Managers succeed. Visit us online to learn more about the presentation and the DesignDC Conference.
About Acuity Business Solutions
Acuity Business Solutions helps project-based businesses such as Architectural, Engineering and Environmental firms, Government Contractors and Professional Services firms find opportunities, win business, deliver projects, and manage their organization. Our clients benefit from over twenty-five years of industry knowledge and best practices. Acuity Business Solutions has built a tremendous track record, helping hundreds of firms reduce costs and increase their profitability. Acuity is a Deltek Premier Partner headquartered in Reston, VA. http://www.AcuityBusiness.com
About Design DC
Produced by the Washington, Baltimore, Northern Virginia, and Potomac Valley Chapters of the American Institute of Architects, Congress for the New Urbanism-DC Chapter, the National Capital Area Chapter of the American Planning Association, the Potomac Chapter of the American Society of Landscape Architects, and the Mid-Atlantic Chapter of the International Interior Design Association. http://www.aiadc.com/design-dc-2014