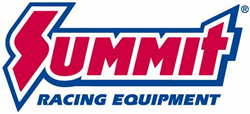 Tallmadge, OH (PRWEB) June 30, 2014
New Speed Demon carburetors offer the perfect blend of race performance and street-friendly road manners. The carburetors are made using a new casting method which creates the most accurate venturis possible. The precision machining results in improved air and fuel flow. Each Speed Demon features billet aluminum metering blocks and large float bowls with sight blocks.
Speed Demon Carburetors are designed to work with camshaft profiles up to 240° @ .050" duration, and are available with either mechanical or vacuum secondaries. They come in 650, 750, and 850 CFM varieties.
See All Speed Demon Carburetors at Summit Racing.
Summit Racing Equipment
SummitRacing.com
1-800-230-3030