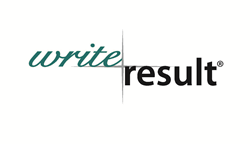 Our objective is to facilitate programs aimed at improving community health – whether that be through the development of pharmaceuticals, or through the delivery of behavior modifying education and resources.
Cranford, NJ/ New Haven, CT (PRWEB) June 10, 2014
Researchers from Yale University's School of Public Health will be using WriteResult's myPROpad™ data collection device to capture patient responses in a study investigating the impact of providing weekly nutrition education, participation in urban farming activities, and access to fresh fruits and vegetables has on the health and nutritional behaviors of a low income population in and around New Haven Connecticut. "We're proud to be one of the most rigorous research programs studying the impact of urban agriculture. However our analysis capabilities have been affected by the data collection methods we've relied on in years past," states Debbie Humphries, Ph.D, MPH – one of the two Principal Investigators for the project. "When WriteResult offered to support data collection with myPROpad, we jumped at the chance. We are only now analyzing and releasing results of last year's program – that's how long it took – but this year, we'll be able to make sure data is correct and complete as it is being entered into the questionnaires which will save us hundreds of hours of data entry and cleaning efforts. We can review data as it is being collected, and can start our analysis within days of study completion instead of months. This means our research can be shared much more quickly - allowing the impact of what we find to become actionable much sooner."
myPROpad™ is an iPad-based data collection solution that was designed for use in the Pharmaceutical industry, but has broad applications in almost any situation where forms are traditionally completed on paper. Millions of dollars are spent each year dealing with the impact of paper forms management, and the financial incentive for automation in many circumstances proves to be significant. Peter Oudheusden, President of WriteResult and a Connecticut native comments, "We designed myPROpad to address weaknesses that we saw in other form automation tools. Our technical approach protects the layout and function of the original form, while allowing us to be extremely responsive to the changing needs of our client for data validation. The New Haven Farms project was up and running very quickly – we had myPROpad Forms ready for use about a week after receiving the final paper versions. It's rewarding for me to see this technology used to help the research team allocate already constrained resources to far more important tasks than data entry!" Co-Principal Investigator, and the originator of the New Haven Farms research program, Dr. Monique Centrone Stefani agreed, "Our primary aim is to capture the program's efforts toward reducing Body Mass Index (BMI), increasing overall fruit and vegetable intake, and improving food security status through the provision of education, information, and access to fresh foods. The data to support these research objectives is significant in complexity and volume! Participants in the program are initially screened using two nationally validated assessments in either English or Spanish, and then return weekly to report on their actions during the week along with collecting their bag of vegetables. During their visit, New Haven Farms provides training in gardening and farming skills, cooking demonstrations that use the same vegetables that are in their bag, and nutrition education. We believe that the combination of these elements is what is needed to change behavior to affect a physical health improvement. A positive outcome to our study means more supportive evidence on the importance of urban farms making fresh produce accessible to the urban population – in particular to those who reside in 'food deserts'." Karen Briegs, Vice President of Sales and Marketing for WriteResult, explains, "Our objective is to facilitate programs aimed at improving community health – whether that be through the development of pharmaceuticals, or through the delivery of behavior modifying education and resources. Real-world experience and direct feedback is key to any product's evolution, and we appreciate the opportunity to work with Yale on this important research."
For more information on the New Haven Farm-Based Wellness Program contact co-Investigator Monique Centrone Stefani at monique(dot)centronestefani(at)gmail(dot)com or co-Investigator Debbie Humphries at debbie(at)humphries(at)yale(dot)edu or (203) 785-5553. For more information on New Haven Farms' program, contact Rebecca Kline at executivedirector(at)newhavenfarms(dot)org.
About WriteResult
WriteResult offers full-service data management solutions for clinical research through the collection and verification of ePROs leveraging digital pen and iPad-based technologies. Since 2006 WriteResult has partnered with study sponsors to deliver simple and effective ePRO solutions — rapid study startup with clean, real-time data using technologies that are intuitive for sites and patients.
For more information about WriteResult, please contact Karen Briegs at kbriegs(at)writeresult(dot)com or call (908) 272-4787.
iPad is a registered trademark of Apple, Inc.