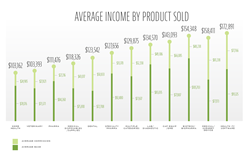 The reasons for this disparity stem from many factors, but these numbers will hopefully add to the larger discussion surrounding the pay gap.
Alpharetta, GA (PRWEB) June 11, 2014
A new report by MedReps.com (http://www.medreps.com/), a job board for medical sales representatives, revealed professionals in medical sales make $141,218 on average. The 2014 Salary Survey also found the gender pay gap still exists in the medical sales field, where men report earning $148,908 to women's reported $120,879 income. The recently released survey also broke down salary by product classification, experience, age, company size, and other influential factors.
"The report sheds light on a significant gender pay gap in medical sales," said Robyn Melhuish, Communications Manager at MedReps.com. "The reasons for this disparity stem from many factors, but these numbers will hopefully add to the larger discussion surrounding the pay gap."
Other notable findings from the 2014 Salary Survey included the following:
Men dominate the medical sales profession. Men made up 73 percent of respondents and made, on average, 19 percent more than female counterparts. Women only accounted for one in four professionals in health IT, and only 19 percent of those selling medical or surgical devices.
The Affordable Care Act didn't hurt overall medical sales incomes. Despite concerns, the ACA (or "Obamacare") didn't hurt medical sales professionals' bottom line. In fact, average salaries were up five percent from 2013.
Health IT and health software are on the rise. While biotech and biopharma had the highest incomes in 2013, times are changing. In 2014, health IT and health software prevailed, with an average income of $172,891.
It's good to be a director, but sales jobs can sometimes pay more. While sales directors and sales VPs earn the highest average salaries, field reps accounted for 58 percent of those reporting salaries above $300,000.
Medical sales reps aren't completely satisfied with their pay. While most medical sales professionals make six figures, only 20 percent of respondents reported being "very satisfied" with their income.
"We hope this data helps job seekers, professionals, and employers take a critical look at their goals and processes," Melhuish said. "The medical sales profession is growing and changing every day, and it's a great time for job seekers to make leap."
This survey analyzed data collected from approximately 2,734 professionals currently working in medical sales. To access more information from this survey, click here.
About MedReps.com
MedReps.com is owned and operated by Healthcare Staffing Technologies. As the leading job site in its niche, MedReps.com gives members access to the most sought after medical sales jobs and pharmaceutical sales jobs on the web. Members have access to approximately 9,000 jobs and can apply directly to the recruiters and hiring managers who post them. For more information on the No. 1 site for medical sales, marketing, and management careers, please visit MedReps.com.