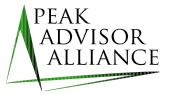 "We live in an unprecedented time as financial advisors and there's no better opportunity for us than now in such an exciting industry!" said Peak's Founder and CEO Ron Carson.
Chicago, Ill. (PRWEB) June 10, 2014
Peak Advisor Alliance hosted its biannual Excell Meeting May 28 - 30, in Chicago, Ill. Focused on re-igniting a burning desire for the business, attracting new client segments and improving the overall client experience using technology, the conference attracted nearly 450 attendees, setting a new record for the country's largest financial advisor coaching and resources program.
"We live in an unprecedented time as financial advisors and there's no better opportunity for us than now in such an exciting industry! What we provide as principled financial planning and investment professionals is needed more than ever before," Peak's Founder and CEO Ron Carson told advisors in his opening remarks. "This means we must all improve our IQ – our Implementation Quotient. That's one of the best ways to stop suffering and get more of the right things done. Peak is committed to arming you with the foresight and knowledge you need to make a difference in other's lives. We are so much stronger together than any one of us can be on our own," Carson said.
Paul West, Managing Director of Peak Advisor Alliance, echoed Carson's comments: "This is our 26th Excell Meeting and we are no strangers to bringing the most inspiring practice management conference of the year – while having a little fun, too." West said. The conference kicked off with an evening filled with laughter and friendship as the famed Second City troupe entertained with a program customized just for the audience of advisors.
"We are pleased with the positive reception and strong participation among members of the Peak community," said Laura Pierson, Peak's Vice President and General Manager. "They are an integral piece of the puzzle that makes our community one of the most unique in the industry. Our long-standing mission at Peak Advisor Alliance is to provide coaching, content and community. The upbeat, cordial atmosphere is palpable," Pierson said.
CERULLI/PEAK PERFORMANCE STUDY
In one of the general sessions, Carson presented highlights from the Peak Advisor Alliance Performance Study. Key takeaways from the survey included the importance of regular client communication, investing in technology and being transparent about fees. The full survey, along with an executive summary, will be available June 30th. (A summary slide deck is available now upon request.)
"Through a survey Peak conducted in partnership with Cerulli Associates earlier this year, we learned some very interesting things," explained Carson. "First off, we were able to benchmark Peak members, comparing our community's performance against the industry data Cerulli has collected in their own surveys. Our members are a bit younger on average and tend to stay with the same broker/dealer a bit longer. Peak members are three times more likely to host client events and tend to generate more referrals than the average advisor," Carson said.
KEYNOTES TO ENLIGHTEN AND INSPIRE
TED speaker Shawn Achor, Founder of GoodThinkInc. and New York Times bestselling author of "Before Happiness" (2013) and "The Happiness Advantage" (2010), shared evidence-based strategies to raising success, spreading happiness and sustaining positive change. "There is a connection between happiness and success," explained Achor.
Ron Carson shared insights and personal experiences that have helped him find tune the client review meeting. Using role play and dialog with two of Peak's Executive Business Coaches, Scott Wood and Greg Opitz, Carson demonstrated how to ask for referrals, how to defuse client concerns and refresh a foggy memory, how to build rapport and create raving fans.
Craig Pfeiffer, Founder of Advisors Ahead presented his views on hiring young advisors. "Advisors Ahead is committed to bringing a 'better baby' to the doorstep. And I think we've done that. Now if only the industry would be a better 'parent,'" Pfeiffer said.
Peak Executive Business Coach Holly Batchelder provided a valuable perspective on what women with money want from an advisor. Along with Paul West, Batchelder tag-teamed in a "he-said – she-said" delivery style. They were later joined by three Peak members who specialize in working with female clients.
Jon Picoult, Founder of Watermark Consulting discussed the art and science of a great client experience. His philosophy is a simple one: Every client interaction presents an opportunity to either build brand loyalty or erode it. "People are willing to pay more for a positive experience – in fact, studies show they are willing to pay 13 percent more," Picoult said.
BREAKOUTS AND WORKSHOPS
New this year during pre-conference was a 2-hour workshop: Branding Your Business in the Digital Age. There was standing room only during the discussion of trends in digital marketing led by Peak's Director of Marketing Joe Steuter. The session included a demonstration of Digital Fortress, a practice management and marketing communications hub offered through Peak Advisor Alliance, as well as a detailed explanation of what advisors can do today to improve their digital presence. Three levels of subscription, which make the comprehensive marketing solution easily accessible to all business sizes and types, are now available. "And there's a growing hunger for this technology, content, and guidance in one place. An independent study recently found that Digital Fortress creates a three-to-one return on an advisor's time over using divergent marketing solutions, freeing up time for advisors and their staff to focus on client service and other more important tasks," explained Steuter.
Pre-conference sessions also included the Million Dollar Producers Session where 73 elite advisors in attendance openly shared some of their best ideas and biggest challenges. Simultaneously, the Team Summit 101, a half-day workshop for office team members, delivered best practice ideas and networking opportunities.
"Thirty years in the industry – 10 years with Peak Advisor Alliance – and the Excell Meeting remains the only meeting of its kind," said David Blaydes, Founder and CEO of Retirement Planners International, Inc. in Naperville, Ill. "It's the best of the best."
PRACTICE OF THE YEAR AWARD
The 2014 Peak Practice of the Year Awards were also presented during the conference. The Emerging Practice award went to Margie Shard and her team at Shard Financial Services, Inc. of Fenton, Mich. The Legacy Practice Award went to Joe Parsons and his team at Investment Advisors Asset Management, LLC in Easton, Pa. The annual awards honor Peak member firms that significantly enhance service to clients and show outstanding growth.
UPCOMING EVENTS
West reminded the audience that there are still seven remaining Barrier Breaker Workshops slated in various cities around the country and that admittance is free to all Peak members. The schedule can be found at http://www.BarrierBreakerWorkshops.com.
The next Excell Meeting will be October 8-10, 2014, in Omaha, Neb. One of the featured keynote speakers will be the legendary Bobby Knight, renowned collegiate basketball coach and current ESPN sports analyst. The full agenda will be announced soon. To learn more, visit http://www.ExcellMeeting.com.
ABOUT PEAK ADVISOR ALLIANCE
Based in Omaha, Neb., Peak Advisor Alliance is the country's premier financial advisor coaching and resources program. Based on the experiences of 22-time #1 LPL producer and Barron's top advisor Ron Carson, Peak Advisor Alliance helps financial advisors build more profitable businesses, provide better client service, and live a principled and fulfilled life. Peak Advisor Alliance members receive one-on-one and group coaching support, various resources, strategies, systems, and tools, and participation in an unparalleled community of top advisors. For more information, please visit http://www.peakadvisoralliance.com.