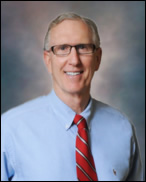 Stuart, FL (PRWEB) June 09, 2014
Dr. Follweiler announces his dedication to patient safety through obtaining recertification in CPR and Automatic Electronic Defibrillator (AED). He and his entire staff are continually certified in these life-saving techniques because they recognize that medical emergencies occasionally happen in dental offices, and they want to be prepared to assist their patients in every way possible. As a periodontist, Dr. Follweiler offers his services to patients who are medically compromised in Stuart, FL, with the assurance that he can competently handle any problems they may have while under his care. In this way, he helps patients who otherwise have limited opportunity for dental services.
The elderly and otherwise medically compromised populations are continually growing in the United States, due to improvements in medicine and living conditions. Unfortunately, these people are more likely than their healthier counterparts to experience medical emergencies in dental offices. Even though medical emergencies in dental offices are rare, they can sometimes occur. In order to protect his patients, Dr. Follweiler and his staff keep their CRP and AED certifications active by recertifying regularly.
Dr. Follweiler believes that patients in Stuart, FL deserve to see a periodontist who is willing to do everything possible to protect them. Serious ongoing medical conditions make some people insecure about leaving their homes—even for dental care—because they worry about the threat of an emergency. Dr. Follweiler assures these people that he and his staff know how to respond to any medical crisis that may occur while they are under his care. He takes his patients' safety seriously, and he wants people to feel comfortable seeking dental help regardless of their ongoing medical conditions. This dedication to emergency preparedness increases dental care opportunities for many people who need special consideration in Stuart.
The CPR and AED recertification training that Dr. Follweiler and his staff recently underwent, allows him to confidently announce his intention to offer his services to everyone. Those in Stuart, FL who are seeking a periodontist, or who simply want to learn more about Dr. Follweiler and his services, are encouraged to contact his office by email or telephone.
About the Doctor
Dr. Robert Follweiler is a periodontist offering personalized dental care for patients in Stuart, FL for 30 years. Dr. Follweiler graduated with honors from North Carolina State University. He graduated second in his class at Temple University Dental School in Philadelphia and was inducted into the OKU honors fraternity. Dr. Follweiler is part of one percent of dental professionals providing the LANAP FDA cleared laser procedure for gum disease and periodontal treatment. To learn more about Dr. Follweiler and his dental services visit his website at http://www.follweilerperio.com and call 772-919-7093.