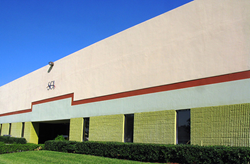 Palm Beach County, Florida (PRWEB) June 10, 2014
Sancilio & Company is announcing that their Ocean Blue® brand of natural supplements is teaming up with Walgreens® in support of the Vitamin Angels program. For 20 years, Vitamin Angels has been assisting people in at-risk demographic groups who are in need. Specifically targeting pregnant women, new mothers, and children under five years of age, the non-profit organization helps them gain access to critical lifesaving and potentially life changing vitamins and minerals.
Now through the end of 2017, proceeds of Ocean Blue® product sales at Walgreens® nationwide will go toward helping provide vitamins and supplements to at-risk population groups, including millions of children in the U.S. and around the world. Last year, Vitamin Angels®, Walgreens®, Sancilio & Company and other participating vendors were able to reach more than 18 million children through these efforts. The goal is 100 million for 2014.
The Vitamin Angels® program has received a 4 out of 4 star rating from Charity Navigator for six straight years and provides over 90% of its donations to its programs. Customers are being made aware of the program through in-store signage, call-outs in their circulars, and online.
Consumers are invited to join in the effort by supporting participating brands like Ocean Blue® at their neighborhood Walgreens® stores.
About Sancilio & Company
Sancilio & Company is an American based biopharmaceutical company focused on Advanced Lipid TechnologyTM (ALT) with research, development and manufacturing of cardiovascular, dental and women's health products. It is dedicated to using this technology to develop, manufacture and distribute superior health maintenance and disease preventive products for the benefit of American consumers. Every product in its Ocean Blue® omega-3 supplement line is manufactured at its cGMP facility in Riviera Beach, Florida using its unique molecular distillation process to ensure the highest purity and quality. Their website may be viewed at http://www.sancilio.com.